Large Turnout of Industrialists at ICI's Indonesia Country Day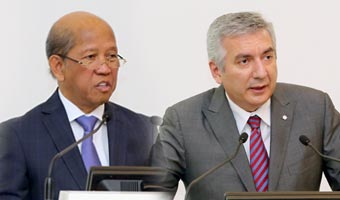 Istanbul Chamber of Commerce (ICI) organized an Indonesia Country Day event to address the economic cooperation and investment opportunities between Indonesia and Turkey. The event titled "Indonesia: Shining Star of Asia" hosted by ICI Chairman Erdal Bahçıvan at Odakule was attended by several Turkish and Indonesian industrialists and businesspeople. Through speeches and presentations, Turkish businesspeople were informed on investment opportunities in Indonesia.
During his opening speech, ICI Chairman Erdal Bahçıvan told that the collaboration between Istanbul Chamber of Industry –the oldest and strongest chamber in Turkey with over 18,000 members– and Embassy of Indonesia would create a great synergy. Referring to Turkey having the youngest population in Europe with the average age of 28.5, Bahçıvan noted that young population was also an important indicator of domestic consumption, which makes Turkey a center of attraction for many corporate organizations.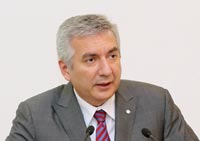 Bahçıvan described Turkey's geographical position as a key hub interconnecting Asia and Europe full of commercial and economic opportunities, and commented that the country would serve as an excellent bridge for Indonesian companies that wanted to enter the European market.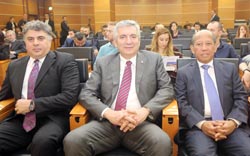 Bahçıvan continued his speech as follows:
"Unfortunately, so far we have been unable to utilize bilateral trade opportunities between the two countries. The volume of the economic relations between Indonesia and Turkey confirm this fact: In 2015, the bilateral trade amounted to USD 1.8 billion, far below the actual potential. The most important reason for falling short of the targeted trade volume is the geographical distance between the two countries. In today's globalized world, though, advanced technologies of communications and transportation have made the distances insignificant. Therefore, we must further improve the means of transport and communications between the two sister countries in order to bring them closer. Hence, I would like to share with you that this very meeting is a key step towards bringing us together around common thoughts and feelings. There is no doubt that both Turkey and Indonesia have a lot to offer to each other in the economic sense."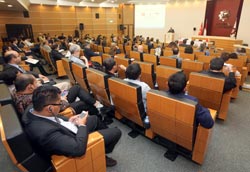 Bahçıvan stressed that Turkey must utilize the high economic potential of Indonesia, also known as the shining star of Southeast Asia, to improve its own industry and economy. Drawing attention to the fact that Indonesia, also a D-8 and G20 country like Turkey, has the world's fourth largest population with 250 million and one of the top 20 economies, Bahçıvan highlighted that it was the most stable country of its region during global crisis thanks to its abundant natural resources and growth performance over the last 25 years.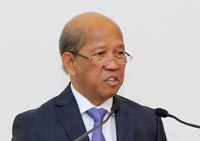 Bahçıvan also stressed that Indonesia was a strong industrial country, with nearly half of the gross domestic product coming from industrial production, and that its success in this field was caused by adoption of the technology-centered strategies. According to Bahçıvan, the winners of today's cutthroat global competition were countries implementing high value added production and cutting edge technology and hence, they had likewise adopted in Turkey an industrial approach centered around added value and technology. He found it necessary for this common approach to lay the ground for new technology partnerships between the two countries, and affirmed that they, at Istanbul Chamber of Industry, were ready to do their best in this regard.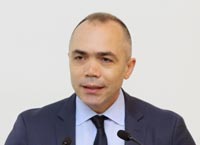 Bahçıvan told that they aimed for a stronger partnership hand in hand with bilateral trade and cooperation between businesspeople of the two countries. He then shared their belief that this would call for overcoming bureaucratic barriers and facilitating trade, and that it was critical for the authorities to eliminate promptly the obstacles before mutual trade.
"The world is going through a period of political and economic unrest. Economic relations have an important role in maintaining friendship and peace between countries and people. Hence, I think highly of the joint efforts we have been putting in this partnership today. Creating economic value through mutual effort and enhancing peace and friendship among societies would mark a great accomplishment, not only for industrialists but also for the entire country. I would like to emphasize our readiness to engage in common activities with a view to boosting trade and economic partnerships between our countries. I hope this meeting would pave the way for such fruitful cooperation," said Bahçıvan.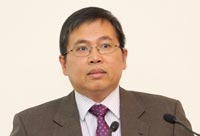 Wardana, Ambassador of Indonesia in Ankara, shared his delight in the growth of trade between the two countries, even though it had not reached its full potential. Wardana claimed that this event would help them encourage businesspeople to enhance business opportunities between the two countries, as part of their duty. Wardana highlighted Indonesia'ssignificant potential, which he attributed to stable growth, political consistency, predominantly young population, growing middle class, and rich natural resources.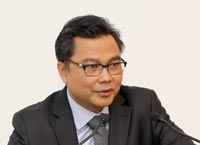 Wardana stated that Turkey and Indonesia recorded USD 1.85 billion in bilateral trade in 2015 and country leaders had set the USD 10 billion target in 2010. He went on to underline the need for cooperation to realize these targets, their ongoing efforts towards attracting Turkish businesspeople to Indonesian products, and their willingness to see Turkish products in the Indonesian market. Wardana, recognizing Indonesian government's considerable efforts to improve foreign investment environment, said that the government was issuing documents and license certificates for foreign investors swiftly via "One-Stop Investment Licensing Service". He also mentioned that Indonesian government implemented the 2015-2019 Investment Strategy Plan which prioritized some sectors over others and offered Turkish companies the opportunity to invest in the energy and defense sectors.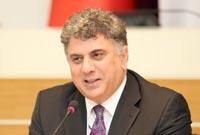 Wardana said that cooperation was also possible in tourism, referring to the Indonesian archipelago comprising the highest number of islands in the world, as well the country's rich natural, artistic and cultural heritage. Reminding that Indonesia encompassed several touristic areas including Bali, he stated that daily flights between Istanbul and Jakarta contributed to the development of the links between the tourism sectors of the two countries.
The event proceeded with the panel titled "Cooperation and Investment Opportunities in the Indonesian Market". Commercial Counselor in Indonesia who served under the Ministry of Economy Directorate General of Imports from 2010 to 2014, Okan Öztürk delivered a presentation on the status of economy and investment opportunities between Turkey and Indonesia. Öztürk noted that Turkey's exports to Indonesia amounted to USD 200 million, while those of Indonesia to Turkey were registered at USD 1.6 billion. Highlighting that Turkey could make capital out of investment in Indonesia to later invest in ASEAN (Association of Southeast Asian Nations), Japan, China and South Korea, Öztürk noted that Turkish companies could also make use of natural resources in the country. Toary Worang, Minister Counselor for Economic Affairs at Embassy of Republic of Indonesia in Istanbul, and Fahmi Aris Innayah, Minister Counselor for Economic Affairs at Embassy of Republic of Indonesia in Ankara made presentations on investment opportunities in Indonesia.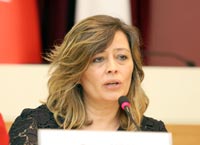 Presentations were followed by a panel session titled "Problems Faced by Turkish Companies in Indonesian Market and Solution Suggestions" and moderated by Chair of the Department of Political Science and International Relations at MEF University, Prof. Mustafa Kibaroğlu. Speaking at the panel, Gamze Aydost, International Expansion Director at LC Waikiki, informed that they had over 200 stores across 28 countries. She added that they were going to penetrate the Indonesian market with two new stores to be opened in Jakarta this year and expand across the region starting from Indonesia.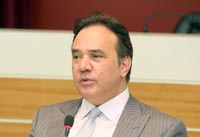 Emin Hitay, Hitay Holding AŞ Chairman of the Board, stated that after his first visit to Indonesia back in 2006 he served as Honorary Consul of Indonesia in Istanbul from 2008 to 2013, and is the Honorary Consul in Antalya since then. Hitay noted the geothermal investments made in Indonesia in 2011, and stressed Indonesia's position as a country of major opportunities in this particular field.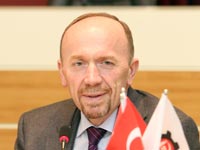 Another contributor was Ali Çalışkan, Deputy General Manager of Kordsa Global Endüstriyel İplik ve Kord Bezi San. ve Tic. AŞ, who told about their investments in Indonesia. Describing Kordsa as a global actor in the region and one driven by the principle of positioning themselves close to customers in each region, Çalışkan said that he worked as general manager of a local company they acquired in Indonesia from 2010 to 2013.
In the Q&A session, attendees had the chance to raise questions to panelists about investment and cooperation opportunities.