ICI Event "Russia: Opportunities for Turkey" Receives Great Attention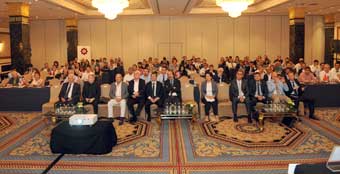 Istanbul Chamber of Industry (ICI) organized "Russia Country Day: Opportunities for Turkey" with contribution of the Consulate General of Russia in Istanbul in order to discuss opportunities for cooperation and investment in Russia, one of the key economic partners of Turkey, and to further improve economic relations. Hosted by ICI Vice President Adnan Dalgakıran at InterContinental Hotel with participation of Andrey Podelyshev, Consul General of Russia in Istanbul, the event saw high level of participation by industry and business circles.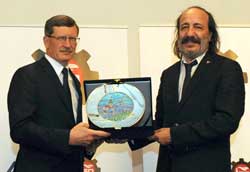 Adnan Dalgakıran, ICI Vice President, opened the event by noting that the Turkish industry became more influential in the world trade and ICI is the principal institution of Turkish industry exporting to around 200 countries. Establishing that neighboring countries rank in priority in global trade relations, Dalgakıran remarked that Turkey has an outstanding location in this respect. Dalgakıran pointed out that Russia should be the most important commercial partner of Turkey, adding that Russia is one of the world's most influential countries in terms of its large population as well as underground and ground resources.
Indicating that the two countries have complementary characteristics, Dalgakıran stressed that while Turkey operates in competitive industries and exports through SMEs, Russia is strong in terms of technology and natural resources. Underlining that the two countries operate in different categories, Dalgakıran said: "The $17 billion trade volume of the two countries is far below the potential of the Turkish and Russian economies that amount to $2 trillion GDP."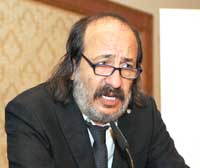 Dalgakıran noted that energy, fresh fruits and vegetables, textiles and ready-to-wear companies should continue their work, yet they must go beyond these sectors as well. Dalgakıran said that 1,300 Turkish companies have $10 billion investment in Russia, a figure he considered as low. Dalgakıran stated that they are familiar with Russia, and Russia is home to business people and bureaucrats who are familiar with Turkey, adding that they can overcome obstacles hindering the two countries' partnership through practical measures. Dalgakıran also noted that Turkish contractors had undertaken 1,910 projects totaling to $65 billion to date, and that the success achieved in this realm could also be transferred to other sectors as well.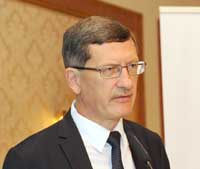 During his speech, Andy Podelyshev, Consul General of Russia in Istanbul, stated that bilateral relations began to restore back to its ideal state in the past year. Having reminded that Turkish President Recep Tayyip Erdogan and Russian President Vladimir Putin met three times this year, Podelyshev noted that intensified relations made it easier to overcome obstacles.
Podelyshev underlined that the bilateral relations, which had fallen into decline with the crisis, have an upward trend, and the trade volume has expanded 30 percent in the first half year over year, according to statistics. Pointing out that current figures are lagging behind the figures of the pre-2015 crisis, Podelyshev noted that some problems still remain. Podelyshev stated that trade restrictions on Turkish agricultural products were being lifted gradually, reminding the removal of certain restrictions on September 1st.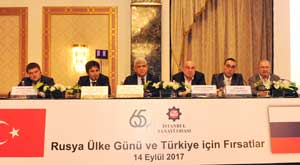 Underlining the importance of the energy sector, Podelyshev said that the Turkish Stream project continues and a 220 km of pipeline has been installed under the Black Sea. Podelyshev noted that works were underway for the Akkuyu Nuclear Power Plant as well as the energy security in the scope of the Blue Stream project. Podelyshev highlighted that political efforts have established the required infrastructure, and the political will intends in favor of close co-operation. Podelyshev added that they, at the Consulate General of Russia, were ready to provide any kind of support to the industrialists seeking to engage in business in Russia.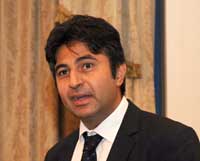 Taking the floor after opening speeches, Hasan Murat Nesimoğlu, Former Trade Counselor in Moscow who served in this post at the Ministry of Economy between 2009 and 2014, made a detailed presentation on investment opportunities in Russia. Nesimoğlu shared his experiences during his tenure, and mentioned issues that industrialists and business people should take into account. Alexander Bakustin, Counselor of Trade Representation of Russian Federation in Turkey, gave information regarding economic and commercial capacity of Russia. Bakustin thoroughly presented investment opportunities in Russia to the participants.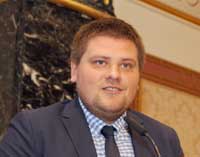 Following the meeting, Aydın Süha Önder, Chairman of Şişecam Glass Packaging Group Russia, Utku Abay, General Director at Tırsan - Kassbohrer LLC Russia, and Cengiz Gül, owner of Gül Elektrik Ticaret ve Sanayi AŞ, shared information on their activities in Russia in the panel titled "Turkish Enterprises' Experiences in the Russian Market". In the Q&A session following the panel, panelists answered participants' questions about Russia.