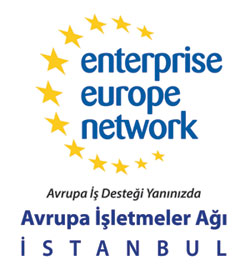 Istanbul Chamber of Industry closely follows the developments in the EU as well as the harmonization process in Turkey ,and informs its members on a regular basis about the EU harmonization seminars, publications, company visits and the EU Bulletin that is published weekly.
Through our training sessions on EU funds and project-writing techniques, we improve our member companies' project-writing and management skills for the EU.
Enterprise Europe Network has been serving our companies since 2008 through its headquarters based within the premises of ICI. The Network was founded by the European Commission to enable enterprises to receive services from a single center regarding EU legislation, foreign trade and technology. Employing more than 3000 experts in 54 countries, the Network allows our companies access to correct information and customers.
With experts on internationalization and technology, Enterprise Europe Network's İstanbul Headquarters :
Responds to questions of companies regarding EU legislation, standards, and grants,
Helps them find new customers,
Offers consultancy services in identifying target markets,
Provides information and consultancy services on technology development and R&D.
Enterprise Europe Network's activities may be followed at www.aia-istanbul.org.tr.