Business Opportunities in India, a Significant Economical Power of Asia, are Shared with Industrialists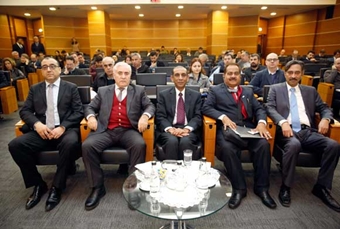 Istanbul Chamber of Industry (ICI) organized "India Country Day: Opportunities for Turkey" event to assess the investment and economical cooperation opportunities with India, one of the most important economical powers of the Asia continent. This event that was hosted by ICI Member of Board of Directors Nahit Kemalbay in Odakule was honored by India Ankara Ambassador Rahul Kulshreshth, Confederation of Indian Industry (CII) Representative Anıl Kumar, Turkish Ministry of Economy - Export Development Expert and New Delhi Old Trade Consultant Çağlar Göksü and many Turkish and Indian industrialists and business people.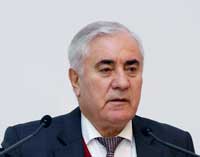 ICI Member of Board of Directors Nahit Kemalbay, who made the opening speech of the event, reminded that India, the shining star of Asia, is one of the world's largest and fastest growing free market economies of the world, and thus they follow its recent progress in fields of advanced technologies, software and space industry closely and see that the economies of two countries complement each other. Given this fact, Kemalbay shared his belief in joint projects that can be carried out in various fields and that these two countries can even enter into third country markets together.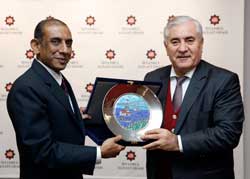 Kemalbay shared that the trade volume between Turkey and India reached a figure of 6.5 billion dollars as of 2016, and underlined that the current trade volume is still lower than the actual potential even though this constantly increasing figure is pleasing for both sides. Kemalbay stated that the continuance of the Turkey-India Joint Economic Commission meetings initiated in 2014 and the signature of the free trade agreement that Turkish President Recep Tayyip Erdoğan especially mentioned during Turkey-India Business Forum would strengthen the economical relations between two countries.
Kemalbay said that "100 smart cities" and "Made in India" projects of Indian government will have huge benefits for the development and urban transformation of India, and that Turkish companies may also have significant contributions to these projects. Reminding that Turkish construction industry had a great success in expanding to global markets, Kemalbay stated that Turkey owns the second largest construction industry of the world with a work volume over 340 billion dollars as of today. Kemalbay added that 46 of the top 250 construction companies in the world is Turkish, and thus their cooperation with these important projects of India will bring great results.

Kemalbay underlined that the relations with the friendly nation India that moves firmly towards being a global power with its growing economy, wide market, military power, superior space and IT technologies, rich human resources, deep historical and cultural heritage is very important for Turkey. Kemalbay underlined that they are always open to taking joint actions in order to improve the commercial and economical cooperation between these two countries.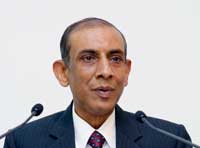 India Ankara Ambassador Rahul Kulshreshth, who took the stage after the opening speech of ICI Member of Board of Directors Nahit Kemalbay, stated that India and Turkey have rich historical and cultural ties. Kulshreshth stated that both countries are among the top 20 economies of the world and have high growing rates. Kulshreshth added that they both move firmly towards the future. Naming economical relations as an important component in the relations of these countries, Kulsreshth stated that even though the trade volume increased from 2.8 billion dollars to 6.6 billion dollars from 2008 to the present, this is still lower than the achievable. Kulshreshth underlined that they have been encouraging the business people of both countries to discover the other and to use the opportunities.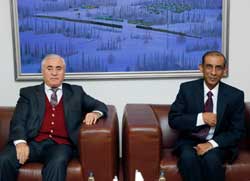 Naming economical liberalization, high growth rates, growing domestic demand, young population, political stability, high performance organizations and legal infrastructures as main reasons for investing in India, Kulshreshth attracted attention to the important economical reforms performed under the leadership of Indian President Modi within the last three years. Mentioning 'Make in India', 'Digital India', 'Skill India', '100 Smart Cities' and 'Startup India' campaigns initiated by India, Kulshreshth stated that all of such campaigns make doing business in India much easier. Kulshreshth, who stated that there is a paradigm shift in Indian economy, added that the business people of both countries may cooperate in trade, direct foreign investment, technology and third country investments. Kulshreshth said that India still have a lot infrastructural needs and that this creates great opportunities for Turkish construction firms.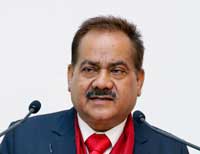 After Kulshreshth, Confederation of Indian Industry (CII) representative Anıl Kumar took the stage. Kumar said that India has a high population giving rise to many opportunities, and named CII as one of the oldest business institutions of the country. Reminding how cheap the labor is in India, Kumar invited Turkish business people to invest in India. Kumar stated that there are many opportunities on the large lands of India resembling an island, named lack of proper communication with the right platforms as one of the main obstacles before such investments, and shared CII's willingness to provide all the required support in this sense.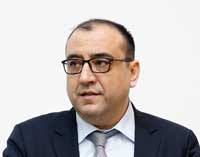 Later Turkish Ministry of Economy, Export Development Expert and New Delhi Former Trade Consultant Çağlar Göksu took the stage and made a presentation regarding the investment and cooperation opportunities in India. Describing India as a country where tradition is blended with modernism, Çağlar told that this country that still maintains its cultural traditions is also one of the four countries to send a space shuttle to Mars and manufacture its own electrical car. Giving the information that India with a economical size over 2 trillion dollars grew 7 percent in average, Çağlar reminded that India had attracted 150 billion dollar foreign investment only within the last three years with its 'Make in India' campaign. Çağlar, who stated that Turkey imported goods in the value of 4.8 billion dollars even though it exported goods in the value of 537 million dollars last year, said that Turkey mostly exported marble and mostly imported petroleum products.
At the end of the meeting, ICI Deputy Secretary General Mehmet Dolgan moderated a panel titled "Experiences of Turkish Companies in Indian Market". In the panel, India Istanbul Consul General Purnojyoti Mukherjee, Vitra Tile General Manager Hasan Pehlivan, Tüm Mold&Plastics General Manager Levent Bayraktaroğlu and Hama Industry Business Development and Marketing Manager Serkan Ergül shared their experiences in the Indian market and answered the questions.