ICI Chairman Bahçıvan: "Cooperation and Transparency Are Key Actors of Change"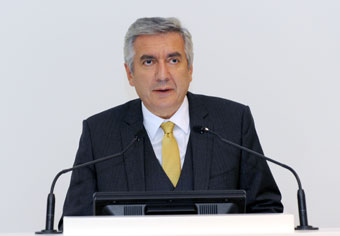 On October 27, 2015 Istanbul Chamber of Industry (ICI) convened in Odakule General Assembly Hall for the monthly assembly meeting themed "Opinions and Suggestions of Members of the Assembly for a Stronger and More Effective Istanbul Chamber of Industry in a Rapidly Changing World". The ordinary Assembly meeting for October was marked by current developments regarding the main item of the agenda and the opinions of members on how best to render ICI stronger and more effective.
ICI Chairman of the Board Erdal Bahçıvan expressed his opinions on current affairs, drawing attention to the need for substantial and far-reaching preparations to succeed in a world defined by multidimensional and fast-paced changes: "Laying emphasis on communication, participation, cooperation and transparency play a key role in achieving change and transformation."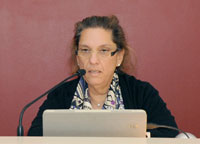 ICI President of Assembly Zeynep Bodur Okyay opened Istanbul Chamber of Industry's ordinary assembly for October. Okyay began her remarks by condemnation of terrorist attacks in Ankara. She noted that the greatest response to terrorism was to join forces in a sense of union and solidarity. She also made reference to national elections to be held on November 1, expressing her wish that the results would benefit the nation. ICI President of Assembly Ms. Okyay commemorated the 92nd anniversary of the Republic of Turkey. She also pointed out to the low rate of high-technology production in our industries, noting the importance of a higher share of local players in the industry and the creation of added value. Her remarks were as follows:
"ICI is a very valuable and beneficial institution for our country. Therefore, I would like to underline the significance of the opinions you will share with us here today. It's incumbent upon our industrialists to help thrive industries in our country. We have to write local success stories now. Our heartfelt desire is to establish a permanent environment for production. As far as I'm concerned, we lack determination, rapid implementation and good governance. But on a national level, we have trouble seeing ahead of us. One should remember that industry develops societies while commerce individualizes them."
Zeynep Bodur Okyay also touched upon the 13th Industry Congress organized by ICI on October 8, 2015, highlighting the need to work with a shared wisdom on a national basis if Turkey is to become the production hub of Eurasia equipped with medium and high technology production. Okyay expressed her desire for a rapid implementation of solutions laid out during the Industry Congress. 
In his turn, ICI Chairman Erdal Bahçıvan started his remarks by commemorating the 92nd anniversary of the Republic of Turkey. Bahçıvan expressed his views on the upcoming national elections and added: "National will is the bedrock of democracies. The choice of the nation is above anything else. I would like to express my wish for peaceful elections in the light of the democratic maturity and common sense of our society. I hope that the results of the elections will benefit our nation."
He later continued his remarks as follows:
"The rapidly changing world of today turn us into different human beings compared to those in previous centuries. They never went through such a fast-paced change. For instance, the shape of plow didn't change for perhaps two or three centuries, whereas today, our computers and mobile phones are outmoded by new technologies in only about three years. Our age is defined by change. In the words of the renowned futurist Alvin Toffler 'Change is not merely necessary to life - it is life.' These words are a testament to how our lives are bound by change.
Although change is inevitable in our day, not everybody readily embraces and opens themselves to change. There are several reasons behind this resistance. The fear of the unknown, lack of knowledge about change, failure concerns and challenges of learning new concepts.
What's considered a virtue is not to predict, adapt to and be swept by change but to give direction to change and make a difference, which brings us to "proactive" attitude. Being proactive ahead of possible situations, assess possibilities and act out according to a plan create impact in the results of change and will be the winners of change in our age.
What marks the 21st century is not only change itself but change management. 'If you don't know where you want to go, then it doesn't matter which path you take.' This quote points out to one fact: You need substantial and far-reaching preparations if you want to succeed in a world defined by multidimensional and fast-paced changes.
Laying emphasis on communication, participation, cooperation and transparency play a key role in achieving change and transformation."
Erdal Bahçıvan also noted that Istanbul Chamber of Industry had not been and would not be a bystander during a process of radical change, assessing risks and opportunities as a whole with a confidence shaped by acknowledging rights and wrongs within a global and holistic perspective. His remarks on the Industry Congress held by ICI on October 8, 2015 in Haliç Congress Center were as follows:
"Long and devoted efforts have earned our Congress a new format in sync with the spirit of the new age, able to catch up with international trends and to broaden the future perspectives of our members. Our next-generation interactive Congress is marked by the concepts of "creating together" and "cooperation". Our Congress held in Haliç Congress Center on October 8, 2015 hosted numerous chambers of industry and commerce across Anatolia, becoming a platform on its own.
We are delighted to announce that our Congress drew as many as more than 2200 participants this year, well beyond our expectations."
Chairman Bahçıvan noted that ICI were well aware of importance of "cooperation" for Turkey, highlighting senior-level and effective cooperation with their stakeholders in education. His remarks included the following:
"We took an important step to serve this end. We work towards reinforcing vocational and technical schools in Istanbul by covering their educational, social and economic needs. The school-industry cooperation model for Istanbul will help maximize the level of qualified workforce our industries require. We signed a protocol for a project with the Minister of National Education and Minister of Social Security on October 9, 2015. We believe that the project will yield the desired results. Our Istanbul Chamber of Industry Foundation also works on creating a strong impact in our educational activities thanks to its renewed vision.
Our reviewed vision for university-industry cooperation earns industrialists very efficient and valuable benefits. The strategic cooperation between our Chamber and Istanbul Technical University in 2015 brings together entrepreneurs, companies, investors and professionals in a wide ecosystem called ITU SEED Entrepreneurship Ecosystem. Our chamber is one of the main stakeholders.
The Big Bang 2015 Award Ceremony on November 14, 2015 is a fruit of the strategic partnership between our Chamber and ITU SEED."
Before he concluded his speech, Bahçıvan mentioned the significance of Turkey's term presidency for G20 which accounts for 85% of world economy and 80% of world trade, noting his active participation in related events as Member of the Executive Committee of B20, business forum of G20.
Highlights from members of the assembly on the main item of the agenda: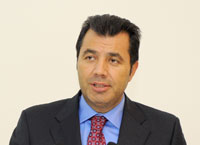 ICI Member of the Assembly Serol Acarkan
"ICI is founded on the basis of law and has little elbowroom. Chambers need more freedom. Our management and Chairman do their best under the present circumstances. But the chambers need to be on the same side in defense of a cause. When we voice an opinion and the chamber takes action against our opinion, we lose our power to act.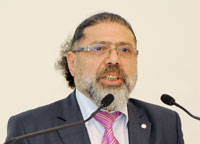 ICI Member of the Assembly Mehmet Kurtöz:
"Industrialists are left alone, with nobody to take care of them. Unless necessary measures are taken, we will lose in 2016 just as we lost 2015. We need to have more interactive meetings with our Sectoral Committees which need to be more active.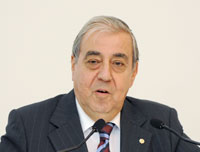 ICI Member of the Assembly Ömer İltan Bilgin:
"13th Industry Congress was a success. I would like to thank everyone for their efforts. I would suggest a change of format in our assembly meetings. A question and answer session between our guests and members would be more efficient."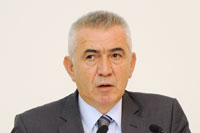 ICI Member of the Assembly Hüseyin Demirci:
"ICI is one of the major institutions of Turkey considered backbone of the country. Our activities set a model for chambers of commerce and industry in Turkey. Other provinces follow our steps. I assume that governments also take us seriously. Politicians must not prioritize their electoral interests. National interest lies in industries. They must consider the potential loss if industry fails in the country.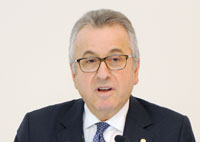 ICI Honorary Member of the Assembly Hüsamettin Kavi:
"We Members of the Assembly study at universities for general education but ICI educates us for life. We must know ICI's worth. We have goals set for 2023 ahead of us: Making it to the list of top 10 economies of the world and reaching an export volume of $500 billion... But how to reach these goals? Of course by production. However, the industry has a decreasing share in the GNP. We need to set three goals: A strategy for the economic future, education and justice.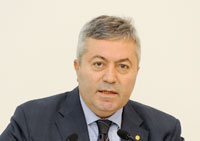 ICI Member of the Assembly Haluk Erceber:
"We work towards clustering the chemical industry. The chemical industry has a 27% share in our imports, second to only energy. We do not engage in clustering in Turkey. We work on small scale. We need support for our endeavors. ICI needs to be fast and effective and must support investments."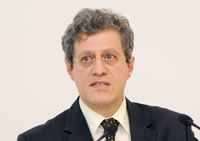 ICI Member of the Assembly Gizep Sayın:
"Young people have a far different perspective than us. How can we find a way to join the ideas of young people with our Chamber? We need to find ways to do it. Busy with trying to solve current problems, we miss out on the future. We need to set the agenda for the future."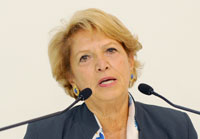 ICI Member of the Assembly Sevda Arıkan:
"ICI will be more effective only with a higher number of participation and sharing from members. I'd suggest we invite prominent representatives of companies if we want higher participation in meetings. We can send personal invitations."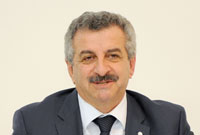 ICI Vice President of Assembly, Hasan Büyükdede:
"We scanned the area from Edirne to Düzce as part of our FIELD Istanbul investment activities. We have found about the untapped potential of our industry. We industrialists don't even know about each other. Is it possible to create an environment of exchange for industrialists? ICI could serve as a consultancy center for that purpose."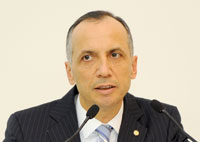 ICI Member of the Assembly Fevzi Akif Tolga Sözen:
"The economy has been under the shadow of elections for the past four years, a serious blow to our industry. Members lack interest in the meetings when the government doesn't respond to their demands. We need to have a more efficient interaction within the new government. It's difficult to try and solve problems through written correspondence. We must discuss with them in person."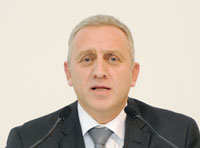 ICI Member of the Assembly Ender Yılmaz:
"ICI needs to be more actively involved in meetings abroad. We need to establish brands for our industrial companies. Turkish companies are not known by the rest of the world. And we are not informed about many global projects."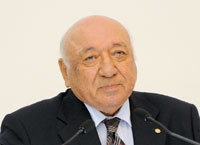 ICI Member of the Assembly Celal Çiçek:
"I have been a part of ICI since the 1970s. Back in the 80s, politicians loved industrialists and the ICI, because industrialists were behind the inflow of foreign country in Turkey at the time. The industry will gain importance in the coming terms. The country needs the industry and the industrialist. And we are ready to make money for and attract foreign currency in Turkey."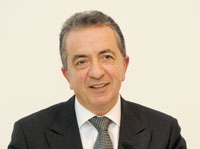 ICI Member of the Assembly Ahmet Fatih Tamay:
"The Industry Congress was a huge success. I was a proud member of ICI, the organizer of the event. Given our vast differences, it was rather painful to hear about Finland during the congress. At ICI we need to hear more of success stories from abroad. We need members who work diligently and selflessly towards goals set for 2023."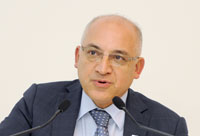 ICI Member of the Assembly Mehmet Büyükekşi:
"With the effect of parity, our exports fell by 9.5% in the first nine months of the year. Also effective in the fall was the decline in commodity prices, with oil, steel and tin prices dropping by half. There was a 1.5% increase in amount and kilos for these products. An export volume of $500 billion is not a slogan only. We came up with this figure with our assumptions for the future of world commerce. Our market share increases every year. Whatever the figure, what we need to do is to increase our market share in world trade to 1.5% by 2023."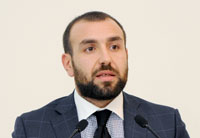 ICI Member of the Assembly Kemal Karabel:
"Informatics change the world. Integration between the physical world and informatics is crucial. We need to own informatics here in ICI. We need to give voice to IT experts."
Erdal Bahçıvan took the floor after the speeches and commented on the remarks by members on the main item of the agenda:
"Every opinion matters. We wanted to listen to your views. This is the reason why we convened this meeting. We need a better culture of criticism in Turkey. Please feel free to share your ideas and propositions on our guests for assembly meetings. We need to take a closer look at the last twelve months in Turkey and carry out our activities accordingly. The meeting today proved how timely our discussions were."