ICI Organized Albania Country Day to Introduce It to Turkish Industrialists and Business People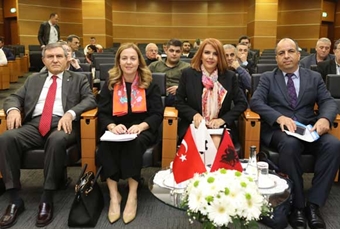 Istanbul Chamber of Industry (ICI) organized Albania Country Day in order to introduce cooperation and investment opportunities in Albania to the Turkish industrialists and business people. Blerta Kadzadej, Albania Consul General in Istanbul participated in the event hosted by Sultan Tepe, ICI Board of Directors Member in Odakule.  Numerous industrialists and business people were informed about Albania and investment and trade opportunities in the country.
Sultan Tepe who gave a speech at the beginning of the event said that ICI is the most deeply-rooted and biggest chamber of industry in Turkey with its past lasting for 67 years and 20 thousands of members.  Having mentioned about the leading sectorial distributions of ICI members who include various industrial branches, Tepe listed such distributions as textile, food, chemical products, land and marine vehicles, sub-industry and machinery, parts and sections and metal goods industries.

Mentioning that Turkey and Albania have close relations based on cultural and historical backgrounds dating back to Ottoman Period, Tepe expressed that communication and cooperation between two countries enabled Albanian people to be interested in Turkey and Turkish language. Tepe stated that Albanian language has more than 3 thousands of Turkish words.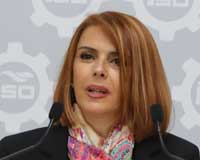 Emphasizing that Albania is of crucial importance for Turkey especially because of the Muslim and Turkish population density apart from the importance attached to the region throughout the history, Tepe stated that shares of customs tax applied in Albania for industrial goods in Turkish origin has been set to zero upon Free Trade Agreement which entered into force by and between Turkey and Albania on 1st May 2008. Pointing out that the foreign trade volume between two countries is under its actual potential even though it has reached to 430 billion dollars, Tepe mentioned that export activities into Albania has realized around 410 million dollars while import activities from Albania has realized around 22 million dollars.
Tepe continued:
"The volume of Turkish investment activities in Albania corresponds to 3 billion dollars approximately, and it continues to increase swiftly. It is a well-known fact that such investments are of vital importance to ensure the sustainability of the stability and growth of economic development in the Balkans. Revising the applicable free trade agreement to include agricultural products, service and investments will provide enormous benefits for both countries."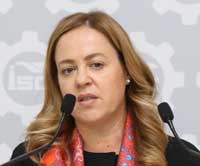 Blerta Kadzadej, Albania Consul General in Istanbul mentioned about the warm approach of people of two countries for each other. Defining Istanbul as a second home for herself, Kadzadej stated that there have been rooted and historical bonds between two countries. Recording that their political relations are in the nature of strategic partnership, Kadzadej expressed that despite of being a minor country, Albania offers various economic opportunities. Expressing that both natural resources and young labor force provides great advantages for foreign investors, Kadzadej stated that Turkey is the fifth biggest foreign investor.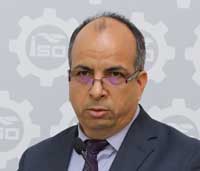 Muharrem Can, Chief Commercial Inspector of Ministry of Commerce went up to the rostrum and presented a speech titled "Turkey-Albania Trade, Cooperation and Investment Opportunities". Can said that common cultural elements have reflections in the economy as well. Underlying that any protocol has been signed between two countries in various fields such as military, taxation, trade and health, Can mentioned that any kind of regulatory intergovernmental infrastructure has been established. Stating that Albania is the country where Turkey provides the most comprehensive construction services in Europe after Romania, Can said that the minimum wage which is 180 Euros with the lowest rate is an investment opportunity in the country. Stating that Albania has not had enough hotels even though the number of tourists have increased, Can mentioned that investments to be made in this field will be of great importance. Can drew attention to the investment opportunity in ready-made clothing, shoes, furniture, agriculture and mining industries. Reminding that Turkish firms are very successful in the country, Can added that it is attention grabbing as a problem that capitalistic institutions have not been settled in the country yet.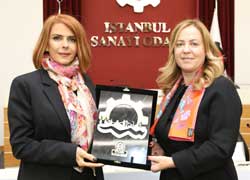 A panel titled "Experiences of Turkish Firms in Albania Market" directed by Burçin Değirmencioğlu, ICI Deputy Secretary General was organized. V. Mehmet Usta, President of DEIK Turkey-Albania Business Council and President of Board of Directors of Active Investment Bank, Haluk Baybek, Export Director of Kastamonu Entegre and Ferah Güven, Foreign Trade Director of Ekin Maden Ticaret ve Sanayi A.Ş participated in the panel and informed the participants about their investment experiences in Albania. Panelists answered the questions of the participants during the question-answer part.