ICI Organizes A Country Day for Rwanda: The Growing Market of Africa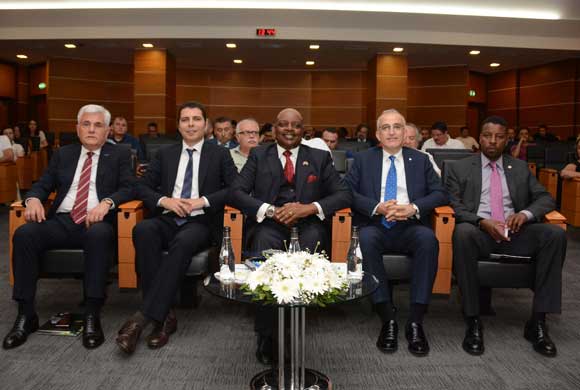 Istanbul Chamber of Industry (ICI) organized a country day for Rwanda, one of the growing markets of Africa. To this "Rwanda Country Day: Opportunities for Turkey" event that was hosted in Odakule by ICI Vice Chairman Irfan Özhamaratlı and honored by Rwanda Ankara Consul Ambassador Williams Nkurunziza, many industrialists and businesspeople wanting to benefit from the investment and cooperation opportunities in Rwanda had attended.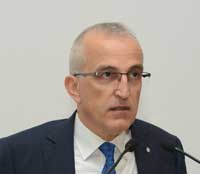 ICI Vice Chairman Irfan Özhamaratlı, who made the opening speech of the event, named Rwanda as one of the fastest growing markets of Africa. Stating that Rwanda has a strategically advantageous position since it has access to its neighbor countries Democratic Congo, Tanzania and Uganda in East Africa, Özhamaratlı recorded that Rwanda is one of the best countries of East Africa according to the World Bank Doing Business Index.
Stating that Turkey has been exporting machinery and vehicle parts to Rwanda and importing agricultural and animal products from Rwanda, Özhamaratlı named the greatest export items of Rwanda as telecommunication devices, drugs, cement, vehicles and vehicle parts. Mentioning that while a significant part of the textile products in the Rwanda market is composed of Turkish products according to the statistical data, these products unfortunately reach Rwanda through Europe, Özhamaratlı declared that they can assist the industrialists working in these fields to directly supply the products needed by Rwanda. Özhamaratlı invited Turkish firms to take more active roles in the Rwanda market.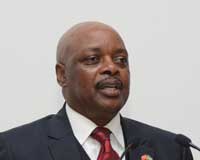 Rwanda Ankara Ambassador Williams Nkurunziza, who later took the stage, stated that the meeting will contribute greatly to the relations between Turkey and Rwanda. Mentioning their desire for much stronger relations between two countries, Nkurunziza informed that the Turkish firms made 400 million dollar worth investment in Rwanda. Naming this figure as way below the actual potential, Nkurunziza recorded that they want to partner with the Turkish industry. Nkurunziza reminded that they had created one of the best business environments in Africa, and asked Turkish firms to join Western firms and Chinese firms that are active in the Rwanda market.
Following this speech, Yasin Şahin, a Foreign Trade Export from the Turkish Ministry of Commerce, provided information regarding the cooperation and investment opportunities in the Rwanda market. And in the panel titled "The Experiences of Turkish Firms in Rwanda Market", Tureks Export, Import and Trade Inc. Chairman Ruşen Çetin, who is also the Turkey-Rwanda Business Council President in the Foreign Economical Relations Board, and Hakan Mining and Electrical Production Industry and Trade Inc. Vice Chairman Hakan Karasoy shared their investment experiences in Rwanda. At the end of the event, the speakers answered the questions of the audience in the Questions&Answers session moderated by Yıldız Tuğba Kara, EU and International Relations Director of ICI.