ICI Seminar Addresses Investment Opportunities in Belgium's Flanders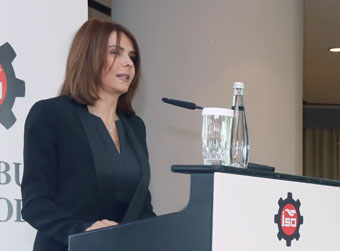 The Enterprise Europe Network, an initiative operating under the Istanbul Chamber of Industry (ICI), hosted an event convening Turkish industrialists as well as investors and industrialists from the Belgian Flemish region (Flanders). Participants of the "Belgian Flemish Region Promotional Seminar", held at the Istanbul Intercontinental Hotel with cooperation of the Flanders Investment and Trade (FIT) brought regional cooperation opportunities to the table.
Delivering the opening speech, Sultan Tepe, ICI Board Member, noted that Belgium ranked seventh in the EU, and 19th worldwide in the World Economic Forum's 2015 list of the most competitive countries. Sultan Tepe added that the Belgian industry is integrated with those of neighboring countries via its developed transport infrastructure of ports, channels, and railway and motorway networks. Tepe said that, comparing Turkish industrialists' high-quality products to its export goals, they were not satisfied with the export figures; hence they would like to drive up the said figures with the help of such meetings.

Reminding that Flanders, home to seven million inhabitants, recorded €300 billion in exports, she referred to the region's outstanding logistic advantages including Antwerp, Europe's second biggest port, and its well-developed motorway and railway networks. Tepe pointed out that Flanders offers financial advantages that powered it to becoming one of world's most open economies, which made it a preferred transfer hub for multinational companies of the region to access Europe.
To Tepe, Turkish companies must make more use of Flanders' advantages and it was instrumental for Turkey in achieving its export goals by getting closer and enhancing mutual trade relations with this vital industrial region of Belgium, Turkey's 17th largest trading partner, following a more thorough analysis of what Flanders has to offer.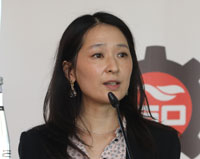 Taking the floor next, Sophie De Smedt, Consul General of Belgium, noted that they lived in a rapidly changing world in which choices came to hold further significance. Underlining that making choices was particularly critical for business people and investors, De Smedt said that preferring one technology over another, or choosing an employer or investment is part of their daily work, describing the meeting as an opportunity for investment in the Flemish region. She confirmed their strong intention to help business people, suggesting that they could provide industrialists and business people who were set to work and invest in high volumes, with rapid visa procedures.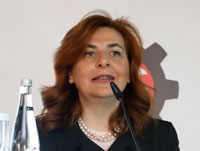 In his speech at the "Cooperation and Investment Opportunities in the Belgian Market" panel, Dr. Tulû Gürakan, who served as Chief Trade Counselor at Turkish Embassy in Brussels from 2010 to 2014, shared insights on the region's economic structure. After listing the region's leading sectors; namely chemistry, pharmacy, shipping equipment, minerals, and plastics, Gürakan stated that Flanders, lying in the heart of Europe, embodied an exhaustive transportation infrastructure as well as qualified workforce. Referring to his former trade counselor post in France, Gürakan stressed that, in terms of investment-friendliness, Belgium presented a more favorable environment compared to France.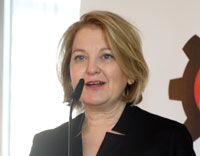 Çiğdem Kemahlı, specialist at Country Desks, General Directorate of Exports under the Ministry of Economy, spoke of the available resources for potential investors in the Flemish region of Belgium. Noting that industrialists and business people in search of information and support were welcome to apply to country desks, Kemahlı briefed on the Belgian economy. At the "Business Opportunities in Flanders" panel, Sultan Demir, Northern Europe Account Manager at the Flanders Investment and Trade, and Peter Verplancken, Commercial Attaché of Flanders Investment and Trade, delivered in-depth information on Flanders, Belgium. Demir and Verplancken talked about Turkish companies investing in the region.
The subsequent speeches discussed in detail the investment opportunities in Flanders. The panel titled "Business Opportunities in Flanders" featured addresses by Sultan Demir, Northern Europe Account Manager at the Flanders Investment and Trade; Peter Verplancken, Commercial Attache of Flanders Investment and Trade; while Kristof Vandepoorte, Tax Director at PWC, and Ömer Araz, CEO of Normed Shipping, gave speeches at panels titled "Taxation for Foreign Investors in Belgium" and "A Turkish Company's Experience in the Flemish region of Belgium", respectively. Panel speeches were followed by the Q&A session enabling participants to direct questions at speakers.