ICI Shares Investment Opportunities in Thailand: The Rising Country of Southeast Asia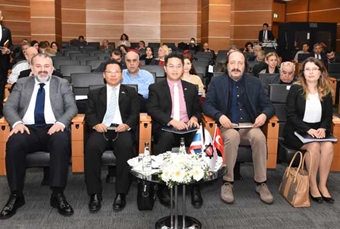 Istanbul Chamber of Industry (ICI) organized "Thailand Country Day: Opportunities for Turkey" event to assess the investment and cooperation opportunities in Thailand as one of the rising economical powers of Southeast Asia. Besides the industrialists and business people who want to invest in Thailand, others who want to discover and learn the potential of this country closely showed great interest to this event hosted by ICI Vice Chairman Adnan Dalgakıran in Odakule.
ICI Vice Chairman Adnan Dalgakıran, who made the opening speech of the event, began by saying that the economies of these two countries complement each other.  Reminding the efforts initiated to sign to a Free Trade Agreement (FTA) between Turkey and Thailand during the visit of Thailand Prime Minister to Turkey in July 2013, Dalgakıran stated that it was decided for this agreement to focus on merchandise trade in 2015. Dalgakıran said that it was agreed that the other subjects such as services and investments will be negotiated after the agreement was put into practice. Dalgakıran said that Turkish Minister of Economy Nihat Zeybekçi and Thailand Minister of Trade Apiradi Tantraporn officially initiated FTA negotiations between Turkey and Thailand when they met in Ankara on 19 July 2017 with the expectation of increasing the export of both countries up to 40 percent.
Naming the goods forecasted to display the highest increase in export of Turkey to India as clothing, textile products, machinery, motor vehicles and other transportation equipments, Dalgakıran counted rice, plastic goods and motor vehicles as the goods expected to display the highest increase in export of Thailand to Turkey. Dalgakıran shared that the trade volume between Turkey and Thailand reached a figure of 1.6 billion dollars as of 2016, and underlined that the current trade volume is still lower than the expectations even though this constantly increasing figure is pleasing for both sides.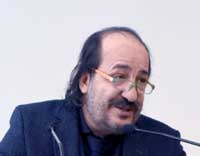 Dalgakıran stated that 163 million dollars of this current volume is export and 1.48 billion dollars is import, underlining the dominance of Thailand in mutual commercial relations. Stating that the industrialists and manufacturers of products with high export potential to Thailand should make the maximum effort, Dalgakıran said that their top priority would be to facilitate access to the market by expediting the FTA process.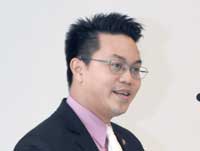 Thailand Ankara Ambassador Maslahatgüzarı Charkrienorrathip Sevıkul also made a speech in the meeting, underlining the always good friendship between Turkey and Thailand. Sevıkul reminded that 2018 is the 60th anniversary of the diplomatic relations between two countries, and the similar qualities of both. Sevıkul named Thailand as an important center to invest in the region, given the ASEAN (Association of Southeast Asian Nations) membership of the country. Sevıkul underlined the importance of such gatherings of Turkey and Thailand even though the long geographical distance between two stays the same.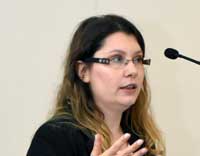 Then, a panel titled 'Cooperation and Investment Opportunities in Thailand Market' was held. Bangkok Former Trade Consultant Nesrin Gündoğan Üzer talked in this panel and said that Thailand is a country with external surplus due to 236 billion dollars export and 222 billion dollars import Üzer named the largest export items of the country as motor vehicles, parts and equipments, data processing machinery, and the largest import items of the country as crude oil, machinery and parts, electrical machinery and chemicals. And the countries that Thailand exports its goods mostly to were named as China, Japan, USA, Hong Kong, Vietnam, and the countries that Thailand imports mostly from were named as China, Japan, USA, Malaysia and Taiwan.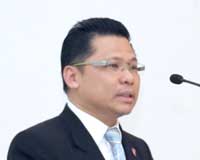 Thailand Commercial Center's Istanbul Director Niwat Hansaward also took the stage during the panel, and stated that they are not happy to see such low foreign trade volumes between Turkey and Thailand. Underlining the importance of Turkey for Thailand, Hansaward repeated their desire to work together. Hansaward reminded that the FTA negotiations continue and expressed the necessity to double the current trade volume. Mentioning the quality and affordability of Turkish products such as machinery and machinery parts, Hansaward told how he invited Thai business people to explore Turkey.
Following this speech, "Investment and Cooperation Experiences in Thailand" themed panel moderated by ICI Vice Secretary General Mehmet Dolgan were held where Thailand Honorary Trade Consultant and Karex Polymer and Petrochemical Chairman Cemil Çakar, Kordsa Technical Textile CEO Ali Çalışkan and Arçelik Dryer and Electrical Engines Product Director Alp Karahasanoğlu shared their experiences in Thailand. The panel ended after they answered the questions of the audience.