ICI Underwear Industrialists Carried out Investigative Visit in Nigeria Market and Held Bilateral Negotiations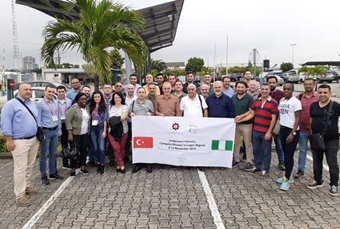 Istanbul Chamber of Industry (ICI) organized an underwear sectorial trade board visit for Lagos of Nigeria in a coordination with All Underwear Industrialists Association (TİGSAD). İrfan Özhamaratlı, Deputy President of ICI Board of Directors participated in the visit held between the dates of 9-12 November 2019 as a board president and 26 people from 19 firms participated in the board.
Board consisting of manufacturers of underwear industry established significant contacts in order to increase their export shares for Nigeria market which is the rising star of West Africa thanks to its high population, development potential and geographical location.
The board which carried out investigative visit in Nigeria market during the first day of the visit came together with Onur Akgül, Turkey Commercial Counselor in Abuja at a dinner organized.
Bilateral negotiations were held with Nigerian importer and wholesaler firms in Africa Meeting Hall at Continental Hotel Lagos during the second day of the program. While 83 Nigerian firms participated in the negotiations lasting for the whole day, 506 negotiations were held among the firms.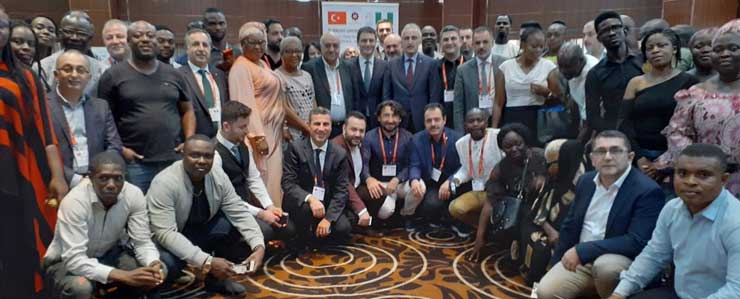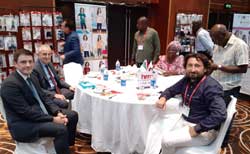 Visiting the wholesalers in the market of Balogun which is the most intense region of underwear sector of Lagos during the third day of the program, the board hosted by Ayoola Olukanni, Ambassador at The Nigerian Association of Chambers of Commerce, Industry, Mines and Agriculture (NACCIMA) and hosted by Muda Yusuf, General Director at Lagos Chamber of Commerce and Industry; reciprocal cooperation opportunities were discussed in the visits.
Assessing the visit in general aspects, Irfan Özhamaratlı, Board President stated that he strongly believes that they will increase their export shares in Nigeria market which has a high potential but challenging conditions within the framework of the visit which was of high efficiency for ICI members.