ICI's Report on Chemicals and Chemical Products Production Industry has been published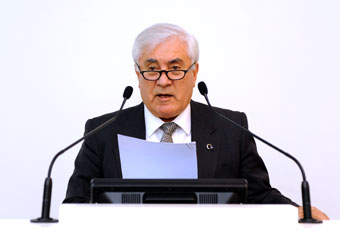 According to the Istanbul Chamber of Industry's (ICI) 'Report on Chemicals and Chemical Products Production Industry', Turkey's chemical product export between the years 2007-2013 doubled, reaching 6 billion USD.
Istanbul Chamber of Industry's 'Report on Chemicals and Chemical Products Production Industry', prepared with the contributions of the professional committees of the chemicals industry and non-governmental institutions, has been published. The report shows that chemicals and chemical products production industry's export between the years 2007-2013 doubled, reaching 6 billion USD. The share of the industry within total export went up to approximately 4%. The industry also saw the export unit value increasing by 66%, surpassing the manufacturing industry's average value by 8 points. In 2013, the industry's import was 25 billion USD, and its share in total import of Turkey stood at around 10%.
Furthermore, the report mentions how Turkish chemical industry contributes to economic growth by producing raw materials and intermediary goods to all other industries, and that the Turkish chemical industry's export objective for 2023 is 17 billion USD. The report also discusses the measures required to achieve this objective, such as increasing the raw material and intermediary good production capacity, production of high added value products and industrial clustering. 
Support is necessary to reduce dependency in imports
ICI Report on Chemicals and Chemical Products Production Industry has been announced in a meeting with the participation of industry representatives. ICI Board member Nahit Kemalbay, in his opening speech, said: "Rendering the chemicals industry, which produces raw materials and intermediary goods to all other industries, more competitive and reducing the dependency on import will mean more R&D and more support offered to ease production costs." 
Kemalbay, stating that chemicals and chemical products production industry make up 4,5% of all added value generated in our manufacturing industry, continued with following remarks: "Chemicals industry has high strategic importance as it serves, with its diverse products, almost all other industries by supplying raw materials and intermediary goods. For this reason, supporting our chemical industry to obtain a competitive edge as well as developing policies and investments that would discard the disadvantages caused by dependency on import will be critical for the future of the industry. "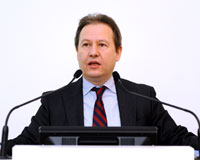 ICI Consultant Fuat Gürlesel, who presented the report, underlined the fact that due to the comprehensive nature of the industry the report is very detailed too and that the industry's growth outperformed that of the manufacturing industry. Gürlesel continued: "Most of the time the industries' shares in Turkish export numbers show a stable trend, the chemicals and chemical products industry, on the other hand, has succeeded in increasing its share. In the coming period we should concentrate on reducing our import dependency on raw materials and intermediary goods."
Clustering the chemicals industry is an antidote to current account deficit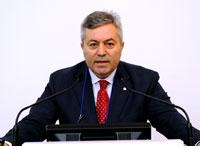 Following the announcement of the report, a panel was organized and moderated by the ICI Consultant Dr. Can Fuat Gürlesel. During the panel, ICI 17th Group Basic Chemicals Industry Professional Committee Chairman Haluk Erceber, defined the chemicals industry as an indispensable industry because of the fact that it supplies raw materials and intermediary goods to all other industries and told that it also has the second largest contributor to Turkey's foreign trade deficit. Erceber, pinpointing that the sector's contribution to foreign trade deficit is currently 29 billion USD, voiced the following comments: "Because Turkey wide opened its import door in chemicals industry, we are concerned that this deficit will hit 80, 90 billion USD. The antidote for this situation is clustering; however, there is no clustering in Turkish chemicals industry. In countries where economy is strong; and in Germany, where chemicals industry export numbers exceed 200 billion USD, there are over 50 clusters. It's obvious that Turkey needs to set up marker based clusters. We have to start this practice and observe its positive implications. If Turkey had clusters, this 29 billion USD contribution to trade deficit would be reduced down to 12 billion USD. Only 1 % of all businesses in Turkish chemicals industry are large-scale, whereas this ratio is 56% in developed countries."
Haluk Ecber, furthermore talked about the Chemport Chemical Specialization Industry Region Clustering Project, and said: "If we are to become a country with a strong industry, then first of all we have to develop a strong chemicals industry. Chemical industry is a major industry for any company. However, there is no clustering in Turkish chemical industry."
Machinery and equipment support is a must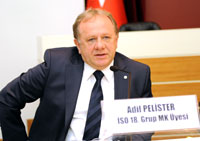 Adil Pelister, ICI 18th Group Paint, Varnish, Resin and Various Chemicals Industry Sectoral Committee Member, told that the chemical industry was discouraged due to crippling legislation and continued: "There are no sectors where chemical products are not utilized. For this reason, we have to attach utmost importance to the industry, like it is the case in other countries. The 2023 objective of this industry is 50 billion USD. We exported 18 billion USD. We need to approximately double this number. Our challenges are mostly to do with qualified personnel and legislation. The legislation is somewhat hindering our growth objectives. Chemicals industry also depends on imports. That's why the Resource Utilization Support Fund in investments should be removed and more incentives should be offered. Measures that prevent unearned income and increase production will be welcomed."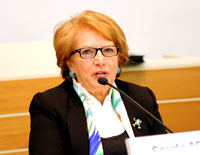 ICI 19th Group Soap, Detergent, Cosmetics and Essences Industry Sectoral Committee Chairman Sevda Arıkan, evaluating the industry's history, made the following statement: "The industry's development is indeed parallel to the developments around the world. The only way to survive is to adapt to global developments. The history of soap shows us that soap was used in Rome in 3000s BC, and then we see its traces in Babylon. Later on, cleaning products are carried from Middle East to Europe. With the invention of washing machine, solid soap is turned into powder soap. The history of cosmetic products dates back to 11th century BC. Cosmetic sector rapidly evolved in 1900s. Nowadays, this sector sees the replacement of petro-chemical products with plant based products."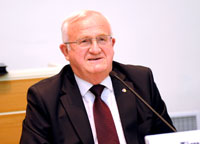 Timur Erk, Turkish Chemical Industrialists Association Board Chairman, stated that the country's development goes hand in hand with chemical industry's development, and continued his speech with these words: "We're trying to improve the investment climate in the country for the last 12 years. We can't invest hundreds of millions of dollars and wait for its return for seven years, it's not feasible anymore. Chemical industry indicates a country's development level. If we want to advance like the USA or Germany, we need to establish chemical industry zones, R&D and innovation centers. Moreover, machinery and equipment grants are necessary for the industry to develop further. We need to educate the young population very well, as they are our only advantage, and develop intellectual capital."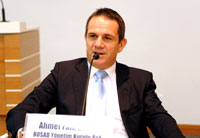 Ahmet Faik Bitlis, Board Chairman of the Paint Industrialists Association, mentioned that the paint industry carries less risk compared to other chemical products and that there are huge opportunities presented not only in the construction paint but industrial paint sector as well. Bitlis continued: "While the western countries growth in paint industry displays a horizontal trend, Asian countries enjoy an upward trend. Turkey will also continue to grow, though not as strongly as Asian countries. The global trends show a shift from solvent based paints to water-based paints, and environment-friendly paint types are more and more preferred globally."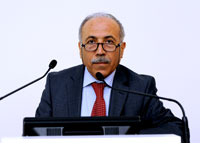 Following him, Orhan Çetinkaya, the Head of the Chemical Industry Division of the General Directorate of Industry at the Ministry of Science, Industry and Technology, talked about the place of chemical industry within the manufacturing industry and the recent developments. A quote from his speech: "2023 objectives can be accomplished only if we focus on R&D and innovation, improve industry-university cooperation and increase the technological capacity. We adopted a strategic planning approach for the industry's structural transformation. We prepared Turkey's Industrial Strategy Document (2011-2014), and set a vision for becoming Europe's production hub for medium and high technology products."
Following the panel Tufan Çınarsoy, the General Secretary of Paint Industrialists Association, took the floor and made the following comments: "The authorities should turn these identified strategic objectives into an action plan. We need to, first determine, then focus on the sub-sectors where we can compete and grow as Turkey. We have to adopt a new economic model and revise the past objectives according to the new model." 
Turkey's biggest strength: advanced technology utilization
Turkish chemical industry's production value was 125billion TL in 2012. The same year, in chemicals and chemical products production industry, one of the four sub-sectors of the chemical industry, there were 3 thousand 660 businesses, employing 62 thousand 483 people, generating an added value of 5.9 billion TL. Production value between 2006-2012 doubled, reaching 35,2 billion TL
The paint industry, another sub-sector, realized the highest added value with 18% and the highest production value with a share of 20%. The sub-sector that made the biggest investment, on the other hand, was the cleaning products with a share of 28,1%. 
Based on the report, Turkey benefits from its strengths such as using advanced technology in production and high product diversity; and suffers from dependency on imports for raw materials and intermediary goods, as a weakness. 
Iraq is the largest export market, China is upgraded to the third rank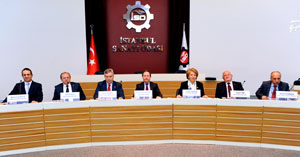 Getting a 0,5% share from the global chemicals and chemical products export, Turkey's largest export markets in 2013 were Iraq, Iran, Russia and Azerbaijan China became the largest third market. The largest export, 443 million USD, was to Iraq, followed by Iran and China, 359 million USD and 351 million USD, respectively. The industry's largest global exporters, in the meantime, with a descending order were the USA, Germany, China, and the largest importers, with the same order, were China, USA and Germany.
The industry's highest exported product was inorganic chemical products, organic and inorganic components, with an export value of 890 million USD, followed by soaps, 457 million USD and washing and cleaning products with a value of 361 million USD. 
The report also mentioned inadequate oil and natural gas reserves in Turkey and insufficient petrochemical production capacity as the reasons for Turkey's import dependency.
12 strategic objectives were identified for the chemical industry
The report stipulates 12 strategic objectives for the chemicals and chemical products production industry:
Increasing raw materials and intermediary products production capacity
Establishing organized specialized industrial zones and clustering
Providing global ports and infrastructure
Producing high added value products
Reducing energy costs, supporting environment investment and spending
Increasing R&D
Supporting companies technically and financially within the framework of harmonization with the EU legislation
17 billion USD export in 2023
Improving investment incentives and increasing investment funding facilities
Lowering down the direct and indirect tax burden on the industry
Educating qualified human resources
Setting up accredited institutions and laboratories for testing, measuring, classification and documentation.