Indonesians Visited the ICI to Study the Creative Industries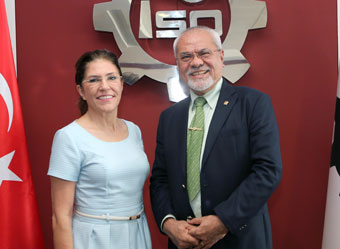 Indonesian Regional Representatives Assembly Delegation, composed of Indonesians MPs and people working on the project "Implementing Creative Industries in Indonesia", visited the Istanbul Chamber of Industry (ICI). The ICI General Secretary Melek Us welcomed the delegation, led by the Indonesian MP Abraham Liyanto and attended by H.E. Harlan H. Hakim, the Consul of Indonesia to Istanbul in the main building.
Melek Us briefed the delegation on Turkish economy and industry. Us, pointing out the similarities between the two nations such as democracy, Muslim faith and young population, said that according to the Istanbul Regional Plan 2014-2023, Istanbul too needed to focus on creative products that would generate added value in order to stand out in the global economy. Melek Us explained the guests that based on the plan, Istanbul will focus on sectors that have competitive advantage and will prioritize innovation based areas.
Melek Us continued her remarks as follows: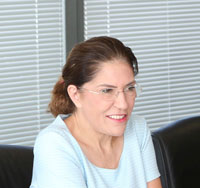 "Istanbul is an industrial hub both for our country and region. If Istanbul wishes to attract the giant global companies' new and foreign investments, it has to become a center of attraction from a cultural perspective as well. Today's consumers are not entirely content when an industrial product smoothly functions. Appearance and design are equally important features. As the ICI, we carry out joint design projects with universities".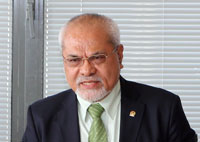 Abraham Liyanto, the Head of the Delegation, told that they studied the Turkish example for the draft law they prepared to develop creative industries in Indonesia in the coming period. H.E. Harlan H. Hakim, the Consul of Indonesia to Istanbul stated the strong the Turkish economy is and that when it comes to economic creativity there were so many examples they could benefit from as a model in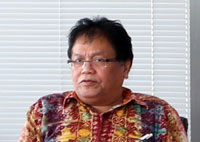 Then, delegation members asked their questions regarding the Turkish economy and creative industries. The questions mostly concentrated around the topics of how Turkey improved its hospitality sector and the industrial incentives offered in Turkey for the R&D activities.