Industrialists Join Meeting "Denmark, The Undiscovered Market of Europe" in Odakule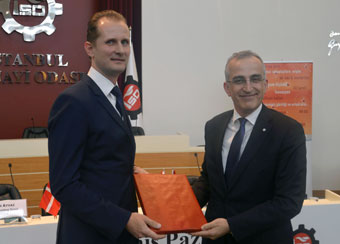 The meeting entitled "Denmark, The Undiscovered Market of Europe" was hosted by Istanbul Chamber of Industry (ICI) in an effort to promote further business and investment opportunities in Denmark for Turkish industrialists. The advantages Denmark offers to industrialists and investments were discussed at the meeting held in Odakule, with emphasis laid on major opportunities in environmental technologies and design.
In his opening speech, ICI Vice Chairman of the Board İrfan Özhamaratlı referred to Denmark as the 34th biggest economy of the world and 14th in Europe despite being a country with a tiny population of 5.5 million. Özhamaratlı also stated that although Europe is among the regions still deeply affected by the economic crisis, European countries continue to be Turkey's most important trade partners. His words were as follows: "Even though the rate of the European Union in Turkey's exports is around 44%, we have observed that Turkey grabbed only 1.2% share from the EU market in 2014. If we are to increase this rate, we need to develop our trade and economic relations with other EU countries such as Denmark alongside our traditional trading partners Germany, France and England."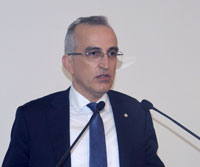 Özhamaratlı added in his remarks that as a country with forty thousand dollars income per capita, Denmark has an export volume of one billion dollars with Turkey, the figure making up only 0.6 percent of total exports in Turkey. His words were as follows: "Considering our advantages in Customs Union and access to the EU, it is evident that we need to develop further our trade and investment relations with Denmark."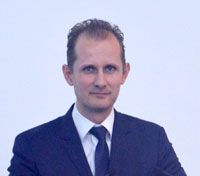 Consul General of Denmark in Istanbul Jesper Kamp expressed his contentment over the 38% increase in trade volume between two countries in 2013 and 2014, underscoring that Turkey has become the fourth biggest loan market of Danish Eximbank. Consul General Kamp referred to Denmark's global leadership in green and clean energy, adding that they would engage in partnerships with Turkish Ministry of Energy and Natural Resources in renewable energy, environment and innovation.
The speech of the consul general was followed by a session entitled "Experiences of Turkish Companies in Denmark" moderated by Famer Engin, Director of Investment and Promotion Agency of Denmark. Also present during the session were Copenhagen General Manager of Turkish Airlines Pınar Ayvaz, Chairman of the Board of Altaca Energy Alper Önoğlu and AVK International Country Manager İsmail Sincik. Participants shared their business experiences in Denmark.