Istanbul Chamber of Industry Cooperates with Accenture Digital for the Digital Transformation of Industry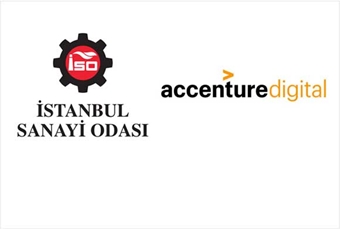 Istanbul Chamber of Industry (ICI) signed a new partnership agreement regarding digitalization that will reshape the entire global manufacturing industry from productivity to cost reduction. ICI will cooperate with Accenture Digital to support Digital Transformation and Industry 4.0 efforts of its more than 18 thousand member companies. With this agreement, ICI plans to lead the digital transformation efforts, and provide training and consulting.
And Accenture Digital will be guiding the establishment and management of the respective services to enable the industrial corporations to get optimum benefit from the digital transformation. Accenture Digital builds special prototype designs and products in the fields of Internet of Things and Industry 4.0 to the companies in Latin America, Europe and Middle East with the leading industrial corporations of Turkey at the IoT Excellence Center that it opened in Istanbul as the seventh center of Accenture in the world.
Digitalization is expected to reshape the global manufacturing industry and make the on-site production shine out by breaking the dictates of the industry like "R&D/design and production are carried out in different countries". With digitalization that targets increase in productivity, revenue, quality and energy efficiency, decrease in costs and simplification in processes, on-site production will become more significant and the role of human resources in production will change significantly. In digitalization process, it becomes inevitable for companies to respond to the improvements in production, work manners and operations, and changes in customer expectations.
Providing consultancy and training with Digital Business Unit
ICI that will be cooperating with Accenture Digital will carry out promotion, introduction and communication operations during its members' transition to Industry 4.0 and Digital Transformation. Leading the steps for transformation, ICI will provide the optimum consultancy and training services through a Digital Business Division that it will establish within its body, and strengthen the cooperation ecosystem significantly together with Accenture Digital. And Accenture Digital will support the digital transformation with package programs helping member companies assess their current states and draw their digital road maps.