Polish Industrialists and Businesspersons Visit ICI to Discuss Cooperation and Investment Opportunities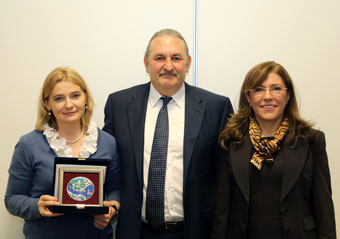 As part of the Polish Foreign Minister's visit to Turkey, a delegation led by Anna Barbarzak, Director of the Department of Economic Cooperation within the Polish Ministry of Foreign Affairs, visited the Istanbul Chamber of Industry (ICI) management. The delegation, including representatives from Polish companies operating in the coal, mining and logistics industries, was received by Ali Eren, Member of the ICI Board of Directors.
Speaking in the meeting, Ali Eren noted the significance of 2014 as the 600th anniversary of the diplomatic relations between Turkey and Poland, and expressed a desire to see the diplomatic relations expand to gain commercial and cultural aspects as well.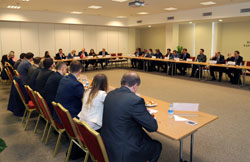 The meeting saw Polish companies introduce their enterprises and explore opportunities for collaboration, while discussing the business opportunities offered by Poland to Turkish investors and entrepreneurs, thanks to the country's potential as Turkey's largest commercial partner in Central Europe, its robust and high-performance economy, qualified workforce, attractive market volume, strong industrial background and logistical advantages.