Preliminary Talks Held with 40 Polish Companies to Visit Turkey Next Month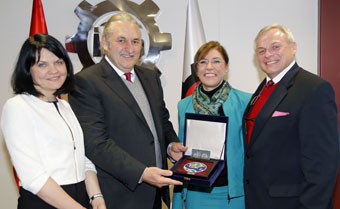 The delegation led by the Polish Undersecretary to the Ministry of Foreign Affairs and Deputy Minister Katarzyna Kacperczyk visited the Board of Istanbul Chamber of Industry (ICI). Mieczyslaw Cieniuch, Polish Ambassador to Ankara as well as consular officials of the Republic of Poland and businessmen were also present in the delegation received by Ali Eren, Member of the Board of Directors of ICI.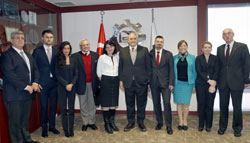 Opportunities in trade and investment between Poland and Turkey were discussed during the meeting, with an emphasis on constant support for activities that aim to develop cooperation. Mutual information was exchanged between parties ahead of the visit by the Polish Minister of Foreign Affairs and a delegation of 40 companies in Istanbul on March 26, 2015.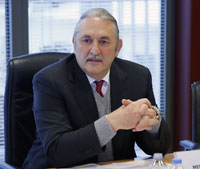 The delegation of Polish Bureaucrats included General Director of Economic Cooperation of Ministry of Foreign Affairs Anna Barbarzak, Consul General of Istanbul Grzegorz Michalski, Embassy of Ankara First Secretary Joanna Sztubert, Representative of the Ministry of Environment Tomasz Pyszko, Vice Consul of the Consulate General of Istanbul Łukasz Paprotny and CEO of RAFAKO Alan Beroud.