TOBB Delegation Attends the "2nd Business and Investment Forum" in Bahrain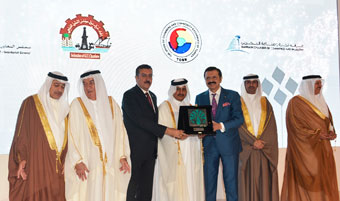 The TOBB (The Union of Chambers and Commodity Exchanges of Turkey) delegation led by Chairman M. Rifat Hisarcıklıoğlu visited Bahrain to attend the Gulf Cooperation Council 2nd Business and Investment Forum. The event, held by TOBB and the Federation of GCC Chambers (FGCCC) on November 1 & 2, 2016; also welcomed Erdal Bahçıvan, Chairman of the Istanbul Chamber of Industry (ICI). TOBB participated with a delegation of 250 from Turkey while there were 300 local and 60 Turkish companies from Bahrain, the United Arab Emirates, Qatar and Saudi Arabia in the event hosted by Sheikh Khalifa bin Salman Al Khalifa, Prime Minister of Bahrain.

Bülent Tüfenkci, Minister of Customs and Trade, described the forum as critical with regard to enhancing commercial and economic relations between Turkey and the Gulf countries, and creating new investment opportunities. Tüfenkci, elaborating on their high opinion of the Gulf Cooperation Council, pointed out that Turkey was sharing a common history, culture and destiny with the GCC (Gulf Cooperation Council) member states. He also added that Turkey and GCC member states had a strong relationship.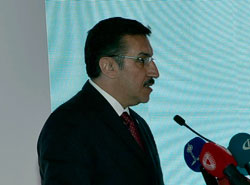 Highlighting that the common goals of Turkey and GCC member states were to uphold peace and environment, improve safety and promote welfare in the region, Tüfenkci added that, to achieve these goals, they needed to cooperate, by combining efforts and synergy, and exchanging experiences. "By capitalizing on brotherly cooperation, we can both improve our trade activities with enhanced bilateral relations and co-invest in third countries. In this regard, Turkey is more than ready for sharing experiences. The Republic of Turkey is ready to eliminate any bureaucratic obstacles and put in best efforts to provide you with an investment environment," said Tüfenkci.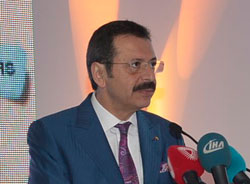 TOBB Chairman M. Rifat Hisarcıklıoğlu stated that Turkey and the GCC member states would like to make further cooperation, at his keynote speech at the Gulf Cooperation Council 2nd Business and Investment Forum. Noting that the forum saw participation of 250 TOBB members and nearly 500 business people from the Gulf Countries, Hisarcıklıoğlu shared his confidence that the meeting would be auspicious and pave the way for beneficial cooperation in the future. Emphasizing that Turkey aspires to establish closer relations and make further cooperation with the GCC member states, Hisarcıklıoğlu said that the current figures were indeed underrating the real potential of the both parties.