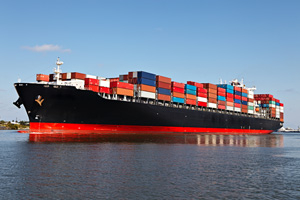 Istanbul Chamber of Industry coordinates information-sharing, training, and consultancy activities on foreign trade to support its members' competitive power in international markets and help them capture business opportunities in potential markets.
During the 5-6-week Foreign Trade School training programs, our companies formulate export strategies, and engage in exports operations owing to the consultancy services offered at the end of the program.
Furthermore, we organize "Country Days", offering detailed updates to our members about potential markets.
Istanbul Chamber of Industry has been serving as the Istanbul contact point for Enterprise Europe Network since 2008. With more than 3000 experts in 54 countries, Enterprise Europe Network allows access to correct information and customers. Enterprise Europe Network offers foreign trade support to our members by
Helping them find new customers and partners,
Offering consultancy services in locating target markets,
Enabling participation in bilateral talks at international fairs,
Organizing interviews with visiting foreign companies in search of potential partners.
Upon support of the Ministry of Economy, we run projects that aim to help our companies open up to international markets as a sector. Companies operating in a given sector are brought together within a cluster, after which their areas of improvement are identified to facilitate their access to the target markets. After we deliver training regarding these areas, we arrange delegation visits abroad in an effort to facilitate negotiations with potential customers.