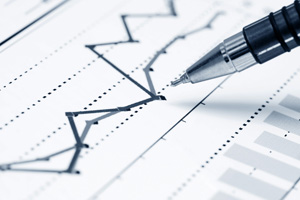 As economic developments play a major role in today's world, we conduct research in which the global macroeconomic developments and their impact on Türkiye as well as the developments in national economy are evaluated from a broad perspective to enable economy management and flow of information to our industrialists.
We prepare sectoral reports with the support of our vocational committees, sector associations and professional organizations so as to help manufacturing and industry sectors to designate a road map as they work to boost the competitiveness of Turkish industry. 
Our "Sectoral Guide for Harmonization with EU" that is conceived within the framework of Enterprise Europe Network Project, aims at helping Turkish companies to prepare for the harmonization process of the acquis communitaire of the EU and to set future strategies.
Our magazine, "Sanayi", is a platform that informs Turkish industrialists and public at large, proposing potential solutions to their problems and allowing members to communicate their opinions and thoughts. Published monthly, the magazine is circulated to our members free of charge.