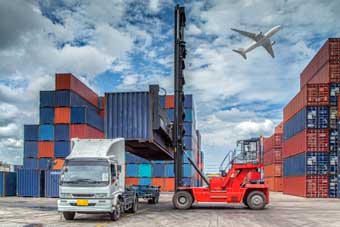 A new index study which aims to assess the global environment surrounding the Turkish industry is performed under the collaboration of Istanbul Chamber of Industry and IHS Markit.
The aim of the Export Climate Index for Turkish Manufacturing Sector to be announced monthly through the partnership of ICI - IHS Markit is to measure and follow business conditions of manufacturing sector in the main export markets.
The ICI Türkiye Export Climate Index is calculated by using national PMI indices of countries that are considered as the main export markets of Turkish manufacturing sector. These indices are calculated through data obtained from surveys that are conducted regularly by IHS Markit in more than 40 countries.
The Export Climate Index is calculated by weighting together PMI output indices from the national PMI surveys. Weights are derived from shares taken by countries from Türkiye's manufacturing export markets.
Any index above 50,0 no-change mark indicates an improvement in export climate, with any reading below 50,0 signaling a deterioration. The further away from 50,0 the reading is, the greater the change in the export climate. All data are seasonally adjusted.
With this index as a leading indicator, developments in the potentials of the main export markets of our country can be monitored and clues can be obtained for which markets to be concentrated on.