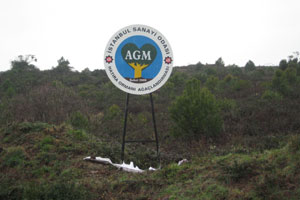 Protecting, improving and increasing forest areas is of the greatest importance in warding off the impact of climate change. In terms of its geographical location, Türkiye is situated in a critical region that makes it vulnerable to the effects of erosion and climate change, and for this reason, forestation and improving the forests is of even greater importance.
In the awareness of its social responsibilities, the Istanbul Chamber of Industry, supported by its members, has been involved in forestation efforts since 1994. The primary social components of these efforts have been to increase awareness about forestation among members, develop sustainable collaborations with different corporations and organizations for the purpose of forestation, and most important, to ensure an increase in forest areas in Istanbul and in Türkiye as a whole.
Over the years 2005-2012, thanks to the contributions of our members, we have initiated the planting of some 23,500 young trees.