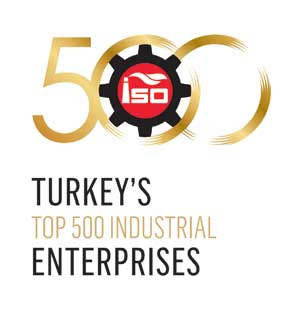 Started off as the "Top 100 Industrial Enterprises" back in 1968 and frequently cited in various academic theses and research since its inception, our annual study has evolved in time into Türkiye's "Top 500 Industrial Enterprises".
Published every year for almost half a century, each edition of these reports represents a milestone for the Turkish industry. Collectively, they serve as a rich library and a history of economy.
The Top 500 Industrial Enterprises research offers a unique and accurate, in-depth look at the industry. Thus, it is only natural for the research to focus on industrial enterprises. Production-based sales are the basic criterion for the ranking. That is, the research covers the sales of products manufactured directly by the enterprises.
Attracting an intense national and international attention, Türkiye's Top 500 Industrial Enterprises study greatly contributes to the efforts for tracking the development of Turkish industry and setting a course for its future.