Bosphorus International Heat Treatment Symposium Opening Ceremony Held in Odakule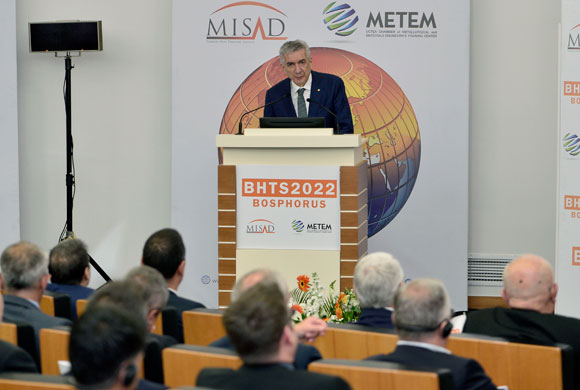 The opening ceremony of the Bosphorus International Heat Treatment Symposium was held in Istanbul Chamber of Industry (ICI) Odakule Fazıl Zobu Assembly Hall in cooperation with the Heat Treatment Industrialists Association (MISAD) and TMMOB Chamber of Metallurgical and Materials Engineers Training Center (METEM). The opening ceremony was attended by ICI's Chairman Erdal Bahçıvan, MİSAD's Chairman and ICI's Assembly Member Koray Yavuz, METEM's Chairman Ata Özdemirler, Board Member of SAHA Istabul İlhami Keleş, as well as by many heat treatment industry stakeholders, domestic and foreign guests.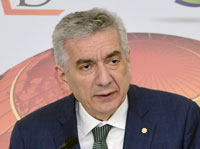 Speaking at the opening ceremony of the symposium, ICI's Chairman Erdal Bahçıvan said that the heat treatment industry has a very important place in the world. "Heat treatment industry, which has shown an average growth of 2.5 percent over the past five years on a global scale, predicts an annual growth of 2 percent this year and an average of 3 percent over the next three years. As of 2025, the industry's global business volume is expected to approach $100 billion" said Bahçıvan.
Erdal Bahçıvan stated that the Turkish heat treatment industry has been in great development in recent years. "The number of firms in the sector has increased and the technological advancement and an increase in the employment rate in the sector would greatly contribute to the country's economy."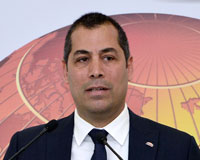 Speaking at the opening ceremony of the symposium, the Chairman of Heat Treatment Industrialists Association (MISAD) and ICI Assembly Member Koray Yavuz said that he was very pleased that the symposium, which was postponed due to the Covid-19 pandemic, would finally be held. Yavuz stressed that heat treatment industrial processes hold a very important position for Turkish industry, and that they seek to increase the industry's knowledge and equipment accumulation via international organizations.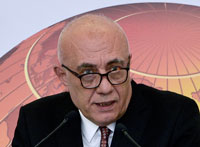 Following that, METEM's Chairman Ata Özdemirler, who took the stand to give his speech, emphasized the importance of the Heat Treatment Symposium and similar organizations as these would provide tremendous contribution to the development of knowledge and technology-dominated, highly-skilled, environmentally responsible, homegrown and world-class engineers.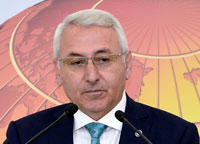 "The heat treatment industry is a key parameter in the process of defense and the production process of the civil aviation sector" said SAHA Istanbul Board Member Ilhami Keleş, one of the speakers at the opening ceremony. Keleş stated that as the potential of the Turkish defense industry increases, the potential of the heat treatment industry will also increase.
After the opening speeches, the protocol committee at the ceremony cut the opening ribbon of the fair where the festivities will continue. Throughout the event, many scholars and businesspeople who are experts in their fields will give seminars on heat treatment and speak at panels.