ICI Organized "Doing Business with China and Trade & Investment Opportunities Seminar"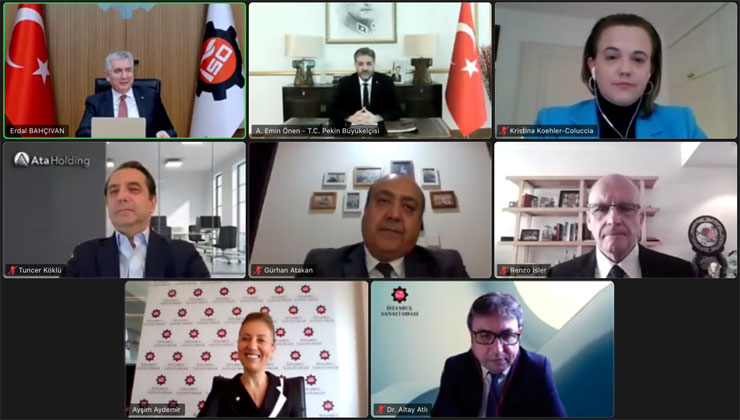 Istanbul Chamber of Industry (ICI) organized a seminar with the title of "Doing Business with China and Trade & Investment Opportunities" to boost economic co-operation between China and Turkey. Renzo Isler, Director of the EU China SME Center and Abdulkadir Emin Önen, Turkey's ambassador to Beijing, attended the video conference event hosted by ICI Chairman Erdal Bahçıvan. The seminar was followed by business people and industrialists who wanted to take advantage of collaboration and investment opportunities with China. 
ICI Chairman Erdal Bahçıvan stated that they have taken an important step to prepare industrialists for the Chinese market and signed a cooperation protocol with the "EU China SME Center". "We will organize a series of training sessions in the coming months with the co-operation agreement signed between our institutions. We aim to provide consultancy services about the Chinese market to help our industrialists be prepared to do business in China. I believe that our industrialists will positively benefit from this collaboration" said Bahçıvan.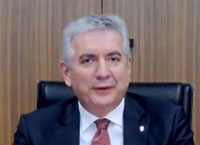 In his speech, Bahçıvan evaluated the collaboration initiated with the EU SME Center within the scope of the Enterprise Europe Network (EEN) project, in which the ISO has been a stakeholder since 2008. "This collaboration will make a significant contribution to our companies' getting ready for doing business in the Chinese market" said Bahçıvan in his opening speech.
 "The new center of gravity of the world trade is Asia and the center of gravity of Asia is China. China has adopted a new policy that transforms the quality of its production by changing its development strategy since the early 2000s, and in this direction, nanotechnology, biotechnology, space technology and artificial intelligence have become the fundamental policies of the country. The ultimate goal of the "Made in China 2025" strategy has changed the quality and global perception of Chinese products. With the largest share in global artificial intelligence investments, China aims to become the artificial intelligence innovation center of the world with an expenditure of 1.5 trillion dollars by 2030. These developments now show that China emphasizes the quality of production rather than the quantity of production and puts technology before everything."
Bahçıvan emphasized that other Asian countries are increasing their competitiveness compared to the rest of the world by creating added value through technology and R&D-oriented policies and by creating new markets and blocks through regional economic integration.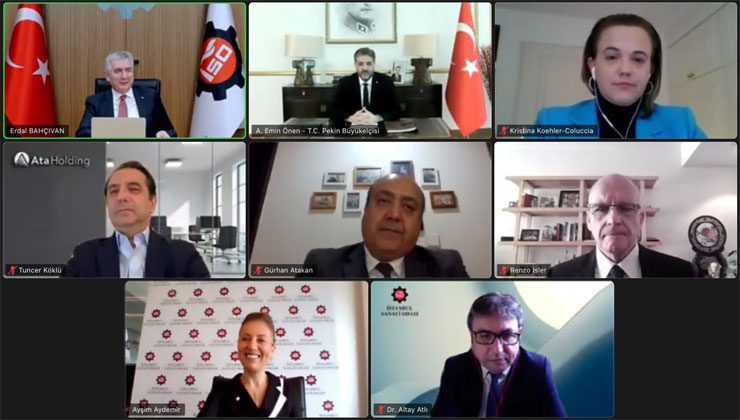 Bahçıvan said: "The Regional Comprehensive Economic Partnership Agreement (RCEP) signed between the Association of Southeast Asian Nations (ASEAN) and the Association's dialog partners of China, Japan, South Korea, Australia and New Zealand is the largest free trade agreement to date covering a population of 2.2 billion and an economic size of $26 trillion. It also stands out as the most comprehensive free trade agreement between China, Japan and South Korea, and is China's first regional trade agreement.
"Turkey's imports from 15 countries within the scope of this agreement were approximately 40 billion dollars in 2020, while its exports were approximately 7 billion dollars, which accounts for nearly 18 percent of Turkey's total imports and only 4 percent of its total exports. This imbalance between Asian countries and Turkey's foreign trade plays a decisive role in the foreign trade deficit and shows that they should pay attention to establishing trade relations and partnerships with countries in the region.
The most important feature of this activity we will carry out is that it is the first meeting we will hold with the "EU China SME Center" under the scope of the cooperation protocol to serve the industrialists in relation to the Chinese market. We want to start a training process to prepare industrialists for the Chinese market." 
Bahçıvan continued: "The EU China SME Center is an organization established and supported by the EU Commission to help European small and medium-sized businesses prepare to do business in China. With the cooperation agreement signed between our institutions, we aim to help Turkish industrialists be prepared to do business in China by organizing a series of training programs and providing consultancy services on the Chinese market in the coming months. I believe that our industrialists will positively benefit from this collaboration."
In his speech, Bahçıvan also pointed out the EU-China Comprehensive Agreement on Investment (CAI), which was agreed in principle between the EU and China on December 30, 2020, to realize the reciprocity principle for access to market. "The agreement, which will facilitate the access of European companies to the Chinese market if signed, is of great interest to Turkey" he said. "China is the fastest growing economy in the world with an average of 6 percent in the last 30 years, and it is the fastest growing consumer market and the largest manufacturing sector in the world. When we look at the trade relations between Turkey and China, China accounts for almost half of our total foreign trade deficit. We import $23 billion from China compared to our export of nearly $3 billion. It should be one of the most important goals of the industrialists to reduce this trade deficit by focusing on products with the potential to increase Turkey's exports to China and with a competitive advantage, as well as increasing our exports and taking part in this market."
In his speech, Bahçıvan also gave information about the Belt and Road Initiative, the biggest development project of the 21st century, covering a total of 68 countries including Turkey, aiming to connect Asia, Africa and Europe. Bahçıvan said: "The initiative also means billions of dollars of infrastructure investments, including highways, railways, ports and energy transmission lines. Supply chains have been affected most by the pandemic in the global economy at this point. With the Belt and Road Initiative, the goal is to construct and integrate transportation, telecommunications, energy and other infrastructure networks in these areas. Along with the interregional customs and tax coordination, it aims to revitalize trade and investment opportunities and facilitate the supply chains. Our country is undoubtedly in a unique location at the heart of the European and Middle Eastern markets with a strong industrial infrastructure and a trained workforce. Investments by Chinese companies in our country under the Belt and Road Initiative, combined with the employment and the technology and know-how it will bring with it, a trade and investment synergy can be created based on the principle of mutual benefit."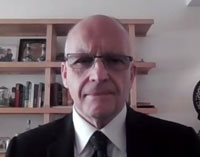 Speaking at the opening, Renzo Isler, EU China SME Center Director, gave a presentation about the EU SME Center. Stating that the EU Commission has funded the EU China SME Center since 2010, Isler said that they have helped European SMEs who want to engage in business with China. Isler said: "The center has partnerships and work together with 270 state agencies. We have a local headquarters in Beijing. We have prepared reports on the Chinese market and published 200 markets so far. We provide consultancy services to SMEs who want to invest in the country. We also provide trainings to companies through our training center, guiding them on knowing their Chinese partners, digital marketing and participation in fairs. We can help SMEs who want to do business in China and we are expecting their applications."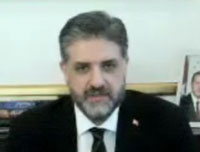 Turkish Ambassador to Beijing, Abdulkadir Emin Önen also talked at the event, saying that mutual understanding, consensus and relations between Turkey and China are growing stronger every day. Önen noted that they would continue their efforts to improve relations between Turkey and China and that Asia has become a center of gravity in the world economy and politics. "The Ministry of Foreign Affairs announced the Asia Anew initiative in 2019. And this initiative continues to mature with the public, private and civil society" said Önen. 
"We aim to deepen our ties with the Asian continent. 160 thousand Chinese tourists visited Turkey in 2017 and this figure increased to 565 thousand in 2019. We want to reach 1 million Chinese tourists after the pandemic. Remembering that 2021 is the 50th anniversary of diplomatic relations between Turkey and China, it is beneficial for our entrepreneurs to increase contact with China at all levels. China has made significant progress in fighting the outbreak in contrast to the rest of the world and despite the precautions, the life continues under normal conditions and schools, factories, restaurants and theaters are open.
"The Chinese economy recovered in the second half of 2020 and grew 18.3 percent in the first quarter of 2021. Only China and Turkey grew positively in the G-20 in 2020. This indicates that the two countries are on the rise in their region. The foreign trade volume reached $26 billion in 2020 from $1.1 billion in 2001, which is far below the potential of the two countries and should be at least $50 billion. China surpassed Russia in 2020, becoming Turkey's second largest trade partner. We want to stand by the companies who want to do business with China and we try to convey the importance of the Chinese market to companies." 
As for the food export, Önen said that they attach special importance to food exports and had concrete achievements in cherry and pistachio, adding that seafood and dairy products such as tuna and trout have begun to enter the Chinese market. "We have encouraged large Chinese companies to invest in Turkey and they are aware of Turkey's regional advantages. China is also the world's second-largest importer and has grown into an increasingly consuming society, presenting unlimited opportunities for Turkish entrepreneurs. There is a middle class of 400 million people in China and demand for high-quality end consumption has increased. 
"We prepared a regional opportunities note for investors and exporters, explaining the developments in the region. China is a continent, and each of its states is like a medium-sized country. Getting to know China is about getting to know these states. The Iron Silk Road offers opportunities and the railway line is open with a two-week trip between the two countries. The pandemic has proven how it is important not to interrupt the supply chain. There is no country that can compete with Turkey between the east of Germany and the west of China. We need to be able to use their supplies quickly and effectively in order to use this advantage so they can open a new area for exporters." 
Önen also touched upon the importance of e-commerce, and informed that 211 million Chinese people purchased 70 billion dollar worth of imported products last year. Önen said: "The global e-commerce market was 3.9 trillion dollars and that China's share stood at the top of the list with 2.1 trillion dollars, containing important opportunities for companies in terms of e-commerce." 
After his speech, Kristina Koehler-Coluccia, Head of Woodburn Accountants & Advisory, EU China SME Center, made a presentation with the topic of 'Entering the Chinese Market: Opportunities and Threats'. "Asia will be the world's largest growing region according to IMF estimates" said Koehler-Coluccia. " 8.4 and 5.6 percent growth rate is expected in 2021 and 2022, respectively. The production in China has recovered, especially in high-tech industrial products. The retail side is growing through e-commerce. China is a digitalized society and there is growth in online education and health care centers. The government focused on small businesses in 2021 and the corporate tax was lowered for small and low-profit businesses. China has implemented its bilateral strategy of movement in its 14th five-year plan, focusing on reducing dependence on foreign markets and increasing the domestic market. The companies who want to enter Chinese market cannot do this alone and can only enter within a certain network. China places great importance on reducing foreign dependency on high technology such as chips as well as food. "
After the presentation, a panel was organized with the moderatorship of Dr. Altay Atlı, the Founding Director of Atlı Global Consulting, with the topic of "Doing Business with China and Experiences of Turkish Companies in China." At the panel, Tuncer Köklü, Ata Holding Coordinator and Board Member of Holding Companies, and Gürhan Atakan, General Manager of Aksa Power Generation (China) Co. Ltd. shared their experiences in the Chinese market. After the panel, questions from the audience were answered by the panelists.