Istanbul Chamber of Industry Organized Bangladesh Country Day Event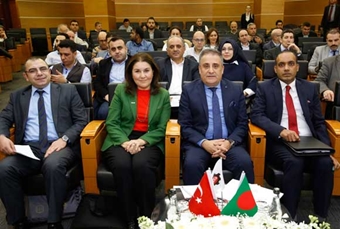 Istanbul Chamber of Industry (ICI) organized Bangladesh Country Day and Investment Opportunities Seminar in order to assess the investment and cooperation opportunities in Bangladesh, the growing production power of Asian continent. Dr. Mohammod Manirul Islam, Bangladesh Consul General in Istanbul participated in the event organized in Odakule and hosted by Vehbi Canpolat, ICI Board of Directors Member. Numerous industrialists and business people interested in the opportunities in Bangladesh participated in the event.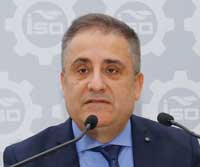 Vehbi Canpolat, ICI Board of Directors Member who presented a speech in the event stated that relations between Turkish and Bengal nations have deep-rooted historical and cultural foundations which dates back to period before the establishment of Bangladesh. Stating that one of the South Asia Muslim people who provided material and non-material assistance during the Independence War was Bengal people, Canpolat mentioned that Turkish people remember the support of Bangladesh people during the Independence War with great gratitude. Canpolat added that respect and admiration of Bangladesh people towards Ataturk, the Great Leader increased the affection and sympathy of Turkish people towards Bangladesh people.
Reminding that trade volume in 2018 was approximately 857 million dollars, Canpolat expressed that this value was under its actual potential when the trade potential between both countries were taken into consideration. Canpolat recorded that trade volume between two countries was aimed to increase 3 billion dollars after the Turkey-Bangladesh 5th Period Joint Economic Commission (KEK) Meeting organized in November 2019 and the cooperation opportunities in defense industry, textile and leather industry were discussed.
Drawing attention that Asian-Pacific Region which has been increasing its importance and gained a more tangible role in the world economy in each day has a major economic and commercial potential, Canpolat stated that Bangladesh is in a major development attempt which provides a significant investment opportunity for the industrialists. Stating that direct capital investment originating from Turkey towards Bangladesh increased significantly in the recent years, Canpolat expressed that especially textile, energy and white appliance firms have accelerated their investments for Bangladesh in the last period.
Canpolat added that launching of direct flights to Dakka, the capital city of Bangladesh in 2010 by Turkish Airlines in terms of the development of bilateral commercial relations is an indicator of the importance which they have attached for the country.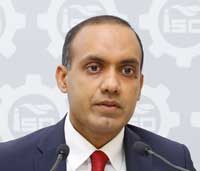 Dr. Mohammad Monirul Islam, Bangladesh Consul General in Istanbul thanked to ICI for hosting Bangladesh among various growing countries in the world economy. Stating that it is high time to get familiar with Bangladesh and realize investment in the country, Islam said that economic indicators pointed out to the development of the country. Mentioning that young generation prevails in the population of 165 million and middle class in the society has grown as well, Islam said that the country grew by 8 percent in the last year. Stating that political stability was provided in the country, Islam said that it is high time to embody the friendly relations between two countries.
Inviting the investors who are interested in catching this capacity of Bangladesh which has an increasing graphics, Islam reminded that political liberty is high in the country. Islam emphasized that the support of Turkish government and Turkish people during Rohingya crises contributed them. Recording that Bangladesh has improved relations with India and China however, it is in the search for new partners, Islam stated that he does not feel himself foreigner in Turkey and investors to visit Bangladesh will feel in the same way.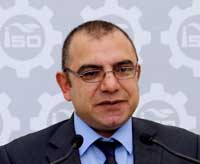 A panel titled as Bangladesh Trade, Cooperation and Investment Opportunities was organized. Sinan Yüzal, Export Development Specialist of T.R Ministry of Trade made a presentation on the general overview of Bangladesh at the panel. Stating that country has realized 45 billion dollars of export and 57 billion dollars of import activities, Yüzal drew attention that Bangladesh is the biggest ready-made garment exporter following China and Hong Kong. Yüzal reminded that Germany, USA and England ranked as the top three countries in the export activities of the country while China, India and Singapore ranked as the top three countries in the import activities of the country. Islam, Bangladesh Consul General in Istanbul took the rostrum once again and provided information about the country and listed the areas which have potential for sectoral cooperation. Islam told that there has been an import potential from Bangladesh into Turkey for jean, leather and medicine while an export potential from Turkey to Bangladesh for textile and agricultural machinery, valuable mines and plastic products.

Then a panel titled as Experiences of Firms Carrying Out Work in Bangladesh which was directed by Burçin Değirmencioğlu, ICI Deputy Secretary General was organized. Hülya Gedik, President of DEİK Bangladesh-Turkey Business Council and President of Board of Directors of Gedik Holding; Kemal Urhan, General Director of Cryocan, Can Dinçer, General Director of Arçelik Pazarlama A.Ş, Elifcan Yazgan, Business Development Director of AYGAZ and Serhan Doğan, Sourcing Region Director of LC Waikiki shared their experiences which they obtained in Bangladesh with the participants and answered their questions.