Istanbul Chamber of Industry Organized Qatar Country Day Event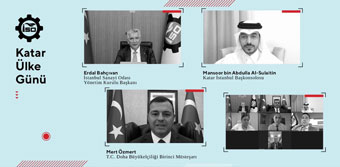 The Istanbul Chamber of Industry (ICI) organized the Qatar Country Day & Trade and Investment Opportunities event to discuss opportunities in Qatar, one of the powerful economies in the Middle East. The event was hosted by Istanbul Chamber of Industry (ICI) Chairman Erdal Bahçıvan via video-conference with the attendance of Mansoor bin Abdulla Al-Sulaitin, Qatar's Consul General in Istanbul, and Mert Özmert, First Undersecretary of the Turkish Embassy in Doha. Numerous industrialists and businesspeople showed interest in the event to take advantage of the business and investment opportunities in Qatar.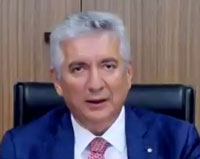 Speaking at the opening of the meeting, ICI Chairman Erdal Bahçıvan pointed out the momentum of the developing relations between Qatar and Türkiye in many aspects, particularly in the economy and defense. "The relationship between the two countries has been considered a "strategic partnership" since the 2000s" said Bahçıvan. "We have a great responsibility as representatives of the business world to increase our economic relations to a more satisfying and efficient level."
Bahçıvan reminded that relations with Qatar began in 1972 with strong ties of friendship and brotherhood. "Qatar, the shining star of the Gulf region, has the world's third largest natural gas fields and significant oil reserves. Qatar also has highest level of prosperity in the world and its economy depends mainly on natural resources."
Bahçıvan continued as such:
"When we look at the trade relations between Türkiye and Qatar, we see that our trade volume reached approximately $1.3 billion in 2020. While we export $1 billion, we import $300 million from Qatar. Electrical machinery and equipment, furniture, lighting devices, prefabricated structures and plastic products stand out in Türkiye's exports, while unprocessed aluminum, mineral fuels and plastic industry products are imported. Although we have a trade surplus in the trade figures between our countries, it is evident that our trade with Qatar which has an annual import of nearly $25 billion remains far below potential."
Bahçıvan emphasizing the partnership that grows over the years in trade relations with Qatar, as well as in the defense industry, energy and direct investments. He said: "Nevertheless, Qatar's share of FDI inflows to Türkiye amounted to $2.66 billion, which accounts for only 1.6 percent of total investments, between 2002 and 2020. At this point, Qatar's capital still does not have a sufficient share in the investments in Türkiye."
Amid the increasing global pressure due to geopolitical risks and protectionist policies, Bahçıvan stated that as much as it is necessary for Türkiye to diversify its export markets, it is equally important for it to diversify the countries it attracts investments. "Qatar is the natural gas-rich country in the Gulf and has made significant investments abroad through its financial know-how. Despite being geographically a small country, Qatar, the owner of a large national wealth fund making headlines in the global markets, is now a huge investor country with stakes in the world's most important stock exchanges, top automotive companies and financial institutions.
"Qatar has increased its investments in recent years with the goal of diversifying the country's economy in line with the "2030 National Vision" announced in 2008, and switching from being dependent on hydrocarbon to a knowledge economy.
In this context, Türkiye and Qatar have complementary strengths. There are many opportunities for cooperation between the two countries, particularly in areas such as energy, contracting, health and agriculture. Türkiye's dynamic real sector, production capacity in the manufacturing sector, strong human capital and renewed infrastructure provide outstanding benefits. Qatar, on the other hand, has strong fund accumulation and financial experience. The two countries have the potential to make a great contribution to the regional economy, as well as to Türkiye and Qatar through their joint investments in every field by bringing their strengths together."
Indicating that the investments of Turkish contractors in Qatar are noteworthy in terms of the economic relations between the two countries, Bahçıvan said, "Turkish contractor companies have undertaken 148 projects in Qatar so far, and the total project value has exceeded $18 billion. Additionally, a considerable number of tourists have come to Türkiye from the Gulf countries in recent years, including Qatari tourists. The number of Qatari tourists visiting our country increased to 108,000 in 2019 from 7,000 in 2011."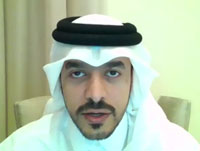 Qatar's Consul-General in Istanbul, Mansoor bin Abdulla Al-Sulaitin, defined Qatar as a suitable country to invest in in many different industries. Al-Sulaitin said that the government of Qatar, a country with a growing economy, encourages foreign investment in its real estate, energy, tourism, manufacturing industry, and telecommunications and that they prioritized prosperity and development within the framework of their Vision 2030. Describing the conveniences provided to foreign investors about taxes, Al-Sulaitin said that Türkiye, an influential player in the World Trade Organization, enjoys the trust of foreign investors. "Customs duties do not apply to machinery, equipment and raw materials. And there is no obstacle to the transfer of profits abroad. We have a skilled workforce, with arrangements for foreign workers" said Al-Sulaitin.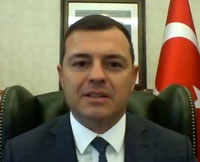 Mert Özmert, First Undersecretary of the Turkish Embassy in Doha, said that the relations between the two countries are of particular importance and that co-operation has a strategic position. "Qatar is a country where they have not experienced any problem in the past and only have a positive agenda" said Özmert. "The personal friendships of the heads of state of the two countries also contributed to this. The country offers great opportunities to Turkish investors and is already implementing more than $18 billion in contracting projects. We do not consider this figure sufficient and there are certain units within the embassy that could guide Turkish investors. Qatar places great emphasis on health and it offers significant opportunities for investors in the health industry. The 2022 World Cup also offers opportunities for companies."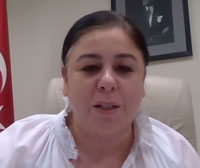 Afterwards, Yasemin Ürkmez Aydın, Ministry of Commerce Doha Commercial Counselor, made a presentation titled Qatar Trade, Cooperation and Investment Opportunities. In her presentation, Aydın stated that Qatari employees account for 13 percent of the country, which has a population of 2.6 million, while foreign employees account for the rest, and added that the country had a fixed exchange rate and that $1 equals the Qatari riyal of 3.64. "Qatar has an economic size of $146.1 billion. With its Vision 2030, the country wants to reduce its economic dependence on natural resources. 87 percent of the country's exports consist of oil, natural gas and LNG, and added that income taxes are not levied in Qatar."
Then, a panel titled "The Experiences of a Business in Qatar" was moderated by Mehmet Akif Meral, Deputy Director of EU and International Relations. In the panel, İhsan Şahin, Deputy Chairman of DEİK Türkiye-Qatar Business Council, Serdar Bacaksız, Board Member of Limak İnşaat A.Ş. And Hüseyin Bozdağ owner of Yemek İstanbul & Yemek Doha shared their experiences in the Qatar market with the audience. Questions from the audience were answered by the panelists in the end.