Istanbul Chamber of Industry Published its April 2022 Report on World Manufacturing PMI Developments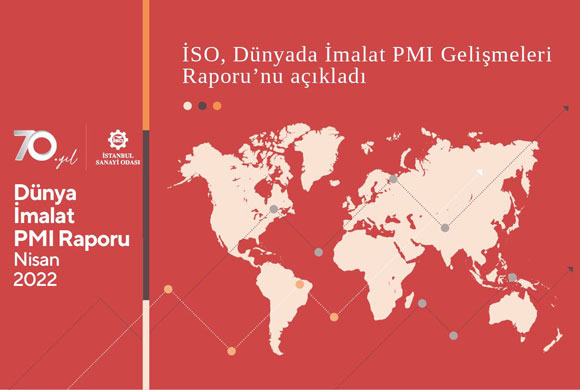 In April 2022, the Global Manufacturing Purchasing Managers' Index (PMI) dropped to 52.2, 0.8 points down from March, and its lowest since August 2020.
The global manufacturing industry output falls for the first time in 22 months. This fall is mainly led by sharp downturn in China due to the escalated COVID-19 measures.
The rest of the world however saw a positive outlook in general. In 31 national economies where the Manufacturing PMI was calculated, the index was above the 50 no-change mark in April. Growth accelerated in 15 out of these 26 economies compared to March.
Rising geopolitical tensions, supply-chain disruptions and escalating inflationary pressures also weighed on new order intakes. And the export orders continued to decline.
The details of the report are as follows: