Riveiro, Dominican Republic Investment Agency Director Visited ICI Administration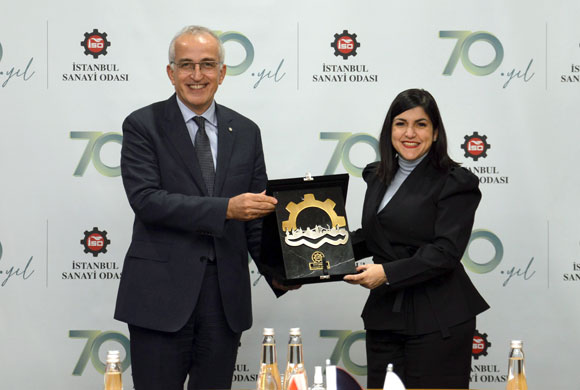 Biviana Riveiro, Executive Director at the Export and Investment Center of the Dominican Republic (Pro-Dominicana) visited Istanbul Chamber of Industry (ICI) on November 14, 2022. The meeting was hosted by ICI's Vice Chairman İrfan Özhamaratlı at ICI's Head Office in Odakule. Managing Director of International Relations of Pro-Dominicana Zanoni Severino, Dominican Ambassador in Ankara Elvis Antonio Alam, and Counselor of Dominican Ambassador in Ankara Lalia Gonzalez were also present at the meeting.
The talks were held in a friendly atmosphere, focusing on the developments both in Türkiye and the world and on the economic relations between Türkiye and the Dominican Republic. They also exchanged opinions about how to increase the trade and investment potential between the two countries. The committees talked about the events that may be organized with ICI to inform the potential investors and agreed on organizing an event for the Dominican Republic under the scope of the 'country days' events of ICI and to improve the communications between the institutions of the two countries.