Istanbul Chamber of Industry (ICI) Released August 2023 Report on Manufacturing PMI Developments in the World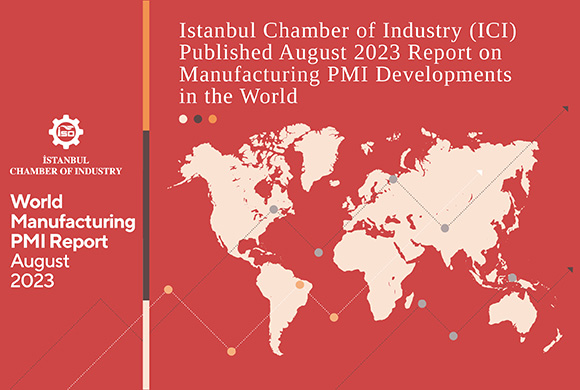 Istanbul Chamber of Industry (ICI) released August 2023 Report on the developments in the Global Manufacturing Purchasing Managers' Index (PMI) in the World. The Global PMI index posted 49.0 in August with a slight increase from 48.6 in July, signalling that the downturn in business conditions slowed. The global manufacturing production dropped for third month running amid continued weakness in new orders. On the other hand, contraction in production slowed thanks to the relative improvement in consumer goods manufacturing, and employment edged higher.
Of the 31 nations for which Global PMI data are available, 20 reported deteriorating business conditions compared to the previous month.
The details of the report are as follows: